Merging duplicate profiles in LinkedIn
January 26, 2016
LinkedIn is an excellent, online, professional networking platform.
Some people like it so much that they have multiple profiles!
It is advisable to: keep titles, companies, skill, accreditations and education current; write and upload posts and updates; endorse those you know; create projects and invite people with whom you are working to connect.
While it is not uncommon for a person who has left a job to retain a title and company name (sometimes for months) until they land a new role, it is preferable to avoid multiple profiles.
LinkedIn enables us to merge duplicate profiles of people to whom we are connected.
Under 'My Network', 'Connections'
select 'Filter by', 'Potential Duplicates'
A list appears with the portrait, name, title and company of any of our connections with the same name.
If you know more than one person named 'David Brown', you can uncheck a box next to the name. If you are connected to people who have duplicate profiles, you can click the box 'select all' and then 'combine' to merge all these profiles.
LinkedIn is the world's largest professional online network. By merging duplicate profiles, we can keep our connection data accurate as well.
.. .. ..
NOTE: No professionals were harmed during the making of this blog.
Consider it advertising, David!
From Our Clients
You have demonstrated patience, perseverance, attention to detail and a rare ability to perceive what was needed even when we didn't. We are delighted with the site, it performs and looks great and our enquiry rate since it superseded our previous website has already increased by 20%.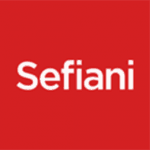 We are delighted with our new website and early feedback from clients and associates is very positive.
The overall impression is that it is a very professional, informative website and conveys the feeling that Sefiani is a quality organisation with skilled, friendly staff.
Thank you for all your help and patience in working with us for this successful outcome.
We have been a client of Digital Tsunami now for a number of years.
As an ASX listed company, we seek reliability with our suppliers. Digital Tsunami have proven they are reliable and trustworthy multiple times.
We host multiple websites and services through them, and use them for technical and creative work.
There has never been an issue, they are always on top of all technical details, and simply provide the best possible solution around a given budget, and get things right first time. Clearly they have excellent quality controls and that shows in their services.
We are all very happy with the new website and believe it captures the essence of the Group One brand.
Andrew and colleagues were able to assist at every step of the website production process, providing a sleek layout with high quality images. We would like to thank the Digital Tsunami team for an excellent job.
Our take-away menu advertised TamarindThai.com.au, even though the site didn't exist.
Digital Tsunami offered great ideas and design to set up a professional website that matches our name, ideas and style of the restaurant.
Andrew is very knowledgeable IT professional and he never hesitated to see and consult us in the restaurant.