Facebook, brands, advertising and privacy
March 12, 2013
By now, you may have repeatedly heard that if Facebook was a country, it would be the third largest (by population) in the world.
Facebook is a massive platform for brands.
As a part of a customised eStrategy, Digital Tsunami counsels brands on the use of Facebook pages for their products and services, to access a global market of over a billion consumers.
Ever "Liked" a product, video or post? Apps are increasingly utilising Facebook users to collate, integrate and promote personal data and preferences. If an individual has not manually selected certain privacy settings, a brand can use that data as a recommendation or advertisement on Facebook.
Whilst brand advocates have contributed to the success of Facebook, there are also elements of privacy of which responsible corporations and sensible individuals must be cognizant.
This is not a new issue. MIT published a study "Facebook: Threats to Privacy" in 2005. At that time, approximately 12-22% of users actually revealed their cellphone numbers, with s a noticeable gender difference. Amongst the study respondents, (University students from Harvard, MIT, NYU and Oklahoma), women were less likely to publish their cell number.
More recently, Mashable published a Facebook privacy guide, and just yesterday, promoted SimpleWash, a cleansing agent to remove unwanted and negative content and even photo tags. Other resources exist to advise Facebook users on protecting their identifiable data, such as Reclaim Privacy.
The Wall Street Journal (WSJ) has published a comprehensive and easy-to-use guide to the privacy and security settings for individual Facebook accounts: "A Guide to Facebook's Privacy Options".
While brand managers will want to capitalise on brand advocates, as individual Facebook account holders, they may well want to protect their own privacy.
Read more about eStrategy
Read more blogs about Social Media
Read more blogs about Advertising and Marketing
Read more blogs about Statistics
References:
http://www.facebook.com/help/privacy
http://mashable.com/2011/02/07/facebook-privacy-guide/
http://mashable.com/2013/03/10/simplewash/
http://www.reclaimprivacy.org
http://allfacebook.com/facebook-privacy-settings_b31836
http://www.wired.com/business/2010/05/facebook-transparency-tool/
http://simplewa.sh
From Our Clients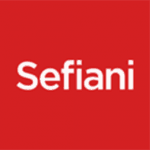 We continue to be impressed by the standard of service and advice. We not only get quality web design and implementation, but also honest feedback and suggestions which are crucial to the final product.
With a brief timeline to ensure we had a web presence and launch coinciding with our 10 year anniversary, Digital Tsunami delivered. On time. On budget. Great Effort!
Andrew and his team have supported Foodbank by providing web services for more than a decade.
In fact, they have just undertaken the first complete redevelopment of the original Foodbank website they built for us, and have been maintaining so ably since.
Andrew is creative and passionate and helps us to keep up, constantly looking for new ways to add value and improve our online communications channels.
The MULS Executive is delighted with this aesthetically pleasing, user friendly site.
We found Digital Tsunami to be a full-service operation and we are satisfied with the products delivered: from the (identity), banners, business cards, letterheads, to the student magazine.
In taking the time to understand our business, industry and vision, Digital Tsunami created a site which strongly reflects our leadership position in the international market and our strategic direction.
Digital Tsunami's expertise in visual design, information architecture, innovative communication and evocative business writing, resulted in an extremely effective website which will contribute to our continuing expansion across the globe.