1,040% increase in Internet time spent on tablets
April 3, 2014
The majority of Australians (82 per cent), now spend an average of 23.3 hours online, each week.
This is revealed in the "2013 Australian Connected Consumers Report" a comparative study of Australian connected consumers in 2003 and 2013, has been published by global information and measurement company, Nielsen.
Cross-Platform Research Director at Nielsen, Melanie Ingrey, stated: "Australians have shifted toward portable devices, affording them greater flexibility and more occasions of online access. More than a third of online Australians today own connected devices that didn't exist for the mainstream population 10 years ago" including internet-enabled smartphones and tablets.
Business Insider reveals that in just 3 years, the increase in time Americans spent on the Internet via a smartphone has grown by 237% to now exceeds time spent via desktop and time on the Internet via a tablet has grown by a dramatic 1,040%
Related: Mobile video consumption data
In 2014, the number of smartphones in use globally is anticipated to exceed the number of PCs.
In 2015, smartphone worldwide sales are projected to reach 776 million units.
Related: Sales of smartphones exceed PCs
The increased sales, traffic and time on smartphones and tablets merely reflects a global trend in ever-accelerating volume of mobile computing. The increasingly frequent use of handheld devices for timeshifting, second screening, social networking, pre-purchase research, m.commerce and mobile video are all changing patterns of user behaviour.
Related: Mobile traffic growing at a faster rate than desktops.
How does this relate to business?
All enterprises, large and small, corporate and retail, need to focus marketing and operations on handheld devices:
To avoid miniaturisation of a standard website, and adapt to the size and orientation of handheld device screens, the online presence must be built with responsive design
To maximise visual impact and propel your brand forward, videos (of between 1'00" and 2'00" duration) are the most effective. Search engine optimisation (SEO) is also best served with video, as Google ranking is considerably higher for content presented in video, than the identical content in text and images only
To maximise community engagement, client advocacy and prospect opportunities and SEO, social media platforms must be created and curated. If your business does not have the in-house resources to moderate, generate and curate content, an external supplier should be engaged to train or supply this service for your brand
Digital Tsunami can assist in all these. Our executives each have over 3 decades in video production, ALL our online solutions are now built in responsive design, and for many years, we've been successfully integrating our client brands in social media.
We listen carefully to your profile, requirements and objectives, propose appropriate solutions which will achieve your goals, and implement online and offline collaterals to effectively promote your brand.
Related: Social Media for business
To maximise the impact of your brand in mobile, contact us today.
Sources:
Business Insider
Nielsen 2013 Australian Connected Consumers Report
Statista
Read more:
From Our Clients
I don't know what you do, but you do it well.
.. a reliable and steadfast operator, with a keen sense of service. Innovative and contemporary, and operating within the upper echelon.
I would like to thank you for your tremendous contribution to Foodbank over the years.
The organisation certainly wouldn't be where we are today without your support!
Digital Tsunami's work for Leighton International has been of an extremely high quality, highly responsive and flexible in approach. Andrew and his team worked with us to understand our needs and find the most appropriate solutions.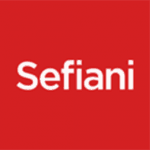 Digital Tsunami has supported us for many years now, and we continue to be impressed by the standard of service and advice. We not only get quality web design and implementation, but also honest feedback and suggestions which are crucial to the final product.
Digital Tsunami is able to discuss ideas with us and then develop them into a practical solution online, and this 'team' effort ensures the results are of the highest quality.
When our website is the first thing people look to when making an assessment on our company, I'm pleased to know that we have Andrew and his team behind us.