Video via Mobile. The latest statistics
March 19, 2013
Released on March 10, 2013, the Nielsen "Australian Connected Consumers Report 2013" provides insights into the evolving patterns of consumers' media consumption.
Data includes the aggregate time spent on the Internet per day, connectivity during the hours of the day, how age is reflected in device usage patterns, and the increase in 'out of home' Internet access.
In Nielsen's recently released "The Mobile Consumer. A Global Snapshot 2013",  extensive statistics demonstrate the increasing extent of video viewing via mobile.
Covering multiple countries, the data reveals that over the last 30 days, almost 100% of mobile phone users had watched at least one video per week, while the most frequent viewers were from China and Brazil, watching 2-3 or more videos per day (37% and 33%respectively).
While respondents in India reported the lowest frequency of daily video views, (14% watched one or more videos a day, compared with 54% in China), it also reflected the greatest reduction of traditional television viewing (28%). Conversely, the UK demonstrated the lowest percentage of viewers reporting a decrease in traditional television watching (5%).
Futurists are predicting that by 2015, the majority of information absorbed online and on handheld devices, will be via video. Visitors to YouTube watch over 1 billion short videos every day! The importance of video is evident in the fact that after Google, YouTube has become the world's second most popular search engine.
A further Nielsen report on the global impact of women in mCommerce, emphasises that:
more Australian women own smartphones (67%) than women in any other country in the world, followed by South Korea (65%), China and Italy (both 57%)
95% of women in developed countries have a cell phone
globally, women's reliance on friends or family for advice on personal finance matters is 25% higher than than men
Social network platforms on mobile phones are enabling far more extensive and rapid social networking with friends and family. The rapid growth of Facebook, Pinterest, Twitter and Vine is a testament to this rapid change in social and consumer behaviour.
If your brand needs assistance with social strategy or video production, contact Digital Tsunami today.

Sources:
http://www.nielsen.com/us/en/newswire/2013/10-things-to-know-about-todays-female-consumer.html
http://www.nielsen.com/au/en/news-insights/press-room/2013/australian-connected-consumers-report-2013.html
http://www.nielsen.com/us/en/reports/2013/mobile-consumer-report-february-2013.html
From Our Clients
The team at Digital Tsunami was incredibly responsive, delivering a solution well ahead of deadline. Their technical knowledge was exceptional, they were innovative, and they were very meticulous. What's more, they understood my business and technical requirements and translated them into a user-friendly, refined, professional site which is conceptually simple and cohesive.
Working with this team has been a delight and the resulting website far exceeds our expectations. All stages of the process were handled professionally, promptly and creatively. Discussions went smoothly, with flawless communication and suitable and sensible solutions whenever issues were raised. Time frames were either met or delivered early. The site was 100% accurate, indicating impressive attention to detail.
Without exception, the feedback on our site has been outstanding - clear and thoughtful layout, appropriate and interesting graphics and intuitive navigation.
By taking the time to understand our business, industry and vision, Digital Tsunami created a site that truly reflected our leadership position in the market and our strategic direction.
Digital Tsunami's expertise in visual design, photography, website navigation and business writing, resulted in an extremely effective website.
The project was expertly managed from end to end which resulted in a fast and efficient process.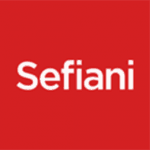 Digital Tsunami has supported us for many years now, and we continue to be impressed by the standard of service and advice. We not only get quality web design and implementation, but also honest feedback and suggestions which are crucial to the final product.
Digital Tsunami is able to discuss ideas with us and then develop them into a practical solution online, and this 'team' effort ensures the results are of the highest quality.
When our website is the first thing people look to when making an assessment on our company, I'm pleased to know that we have Andrew and his team behind us.
.. exceptional service and experience across all elements of web development from interactive strategy and marketing through to interface design and project management.