Wireframing
March 4, 2017
After detailed discussion and preparation, wireframes offer a clear view of your new site's structure, functionality and format, unimpeded by aesthetics. Approval of components and interface functions, based on priority and necessity, can be finalised, and only then will the design of the 'look and feel' commence.
From Our Clients
Thanks to you and the Taishan production crew. Andy and the rest of the team were outstanding. Their professionalism was evident the entire time and they seemed to build a nice relationship with the factory employees, which led to a real spirit of cooperation. My sincere thanks for a job extremely well done.
Andrew and the team at Digital Tsunami are an absolute joy to work with, going above and beyond to design and host an amazing website for Cameragal Montessori School. Their work has led to an increase in enrolments and greater visibility within the community. They are always quick to make suggestions for improvement and implement changes - the embodiment of great customer service.
.. accurately interpreted the project brief and the outcome was a piece of cost effective quality work.
I'm very pleased with my new website. Clean, crisp and well-ordered. Many thanks to Andrew and the team at Digital Tsunami for their speedy work and dedicated follow up, ensuring a glitch-free launch!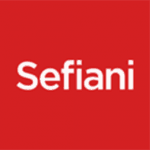 We are delighted with our new website and early feedback from clients and associates is very positive.
The overall impression is that it is a very professional, informative website and conveys the feeling that Sefiani is a quality organisation with skilled, friendly staff.
Thank you for all your help and patience in working with us for this successful outcome.