QR Codes
March 4, 2017
QR codes are an innovative mechanism to extend the reach of print (on cards, datasheets, vehicles or shop windows), into the dynamic data of online (apps, mobile and web sites). Making a connection, the QR code maximises the ROI of both!
From Our Clients
.. accurately interpreted the project brief and the outcome was a piece of cost effective quality work.
Digital Tsunami's work for Leighton International has been of an extremely high quality, highly responsive and flexible in approach. Andrew and his team worked with us to understand our needs and find the most appropriate solutions.
.. very knowledgeable, creative and patient while also pushing me to work through the many decisions such a project involves.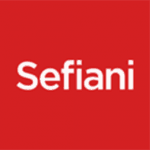 We continue to be impressed by the standard of service and advice. We not only get quality web design and implementation, but also honest feedback and suggestions which are crucial to the final product.
I have viewed all the videos and would like to commend you on the excellent quality.
I would like to thank you for the excellent editing which portrays the event as dynamic and stimulating.