Product Photography
March 4, 2017
Studio photography of products is a meticulous process. Reflective or transparent surfaces require precise lighting to add lustre while preventing reflections and withstanding intense scrutiny. The creative arrangement of product ranges magnifies the challenge. Digital Tsunami has captured powerful product images in the disciplines of automotive, electronics, FMCG and food.
From Our Clients
This is fantastic. Thank you. I really appreciate all the work you have done for us!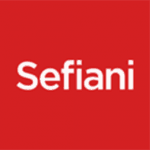 Digital Tsunami has supported us for many years now, and we continue to be impressed by the standard of service and advice. We not only get quality web design and implementation, but also honest feedback and suggestions which are crucial to the final product.
Digital Tsunami is able to discuss ideas with us and then develop them into a practical solution online, and this 'team' effort ensures the results are of the highest quality.
When our website is the first thing people look to when making an assessment on our company, I'm pleased to know that we have Andrew and his team behind us.
I have viewed all the videos and would like to commend you on the excellent quality.
I would like to thank you for the excellent editing which portrays the event as dynamic and stimulating.
Andrew was able to create an entirely new website in a short period of time and to budget. He and his team worked very well with both our Marketing and IT team.
Our take-away menu advertised TamarindThai.com.au, even though the site didn't exist.
Digital Tsunami offered great ideas and design to set up a professional website that matches our name, ideas and style of the restaurant.
Andrew is very knowledgeable IT professional and he never hesitated to see and consult us in the restaurant.