IA / UX / wireframes / Usability Testing
February 12, 2017
Whenever a new online project is confirmed, the best commencement is a thorough familiarisation and documentation process. This addresses audiences, functionalities, integrations, SEO and accessibility.
Information Architecture (IA) and User Experience (UX) analysis and testing to wireframe approval, ensures that developers and clients are aware of what to expect. Digital Tsunami advocates this process as it enables a development time-frame and investment based on a solid understanding of requirements.
From Our Clients
.. exceptional service and experience across all elements of web development from interactive strategy and marketing through to interface design and project management.
Thank you for all your efforts in creating our new website which achieves our agreed objectives : elegantly smart, yet understated, professional and easy to use.
I recently engaged Digital Tsunami to design and build my 60-page website. I'm a website copywriter who relies heavily on web-generated business, so my own online presence needs to be impeccable.
The solution that Digital Tsunami supplied is brilliant. It meets my needs perfectly; it's clean, bold, elegant, fast, and easy to edit. I've had lots of very positive feedback about it, and since launch, my request for quote rate and conversion rate have increased markedly.
The team at Digital Tsunami was incredibly responsive, delivering a solution well ahead of deadline. Their technical knowledge was exceptional, they were innovative, and they were very meticulous. What's more, they understood my business and technical requirements and translated them into a user-friendly, refined, professional site which is conceptually simple and cohesive.
I have no hesitation in recommending the website design services of Digital Tsunami to any business .. that needs a stand-out online presence.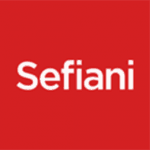 Digital Tsunami has supported us for many years now, and we continue to be impressed by the standard of service and advice. We not only get quality web design and implementation, but also honest feedback and suggestions which are crucial to the final product.
Digital Tsunami is able to discuss ideas with us and then develop them into a practical solution online, and this 'team' effort ensures the results are of the highest quality.
When our website is the first thing people look to when making an assessment on our company, I'm pleased to know that we have Andrew and his team behind us.
I don't know what you do, but you do it well.