eDM Development
March 4, 2017
Electronic direct marketing (or electronic direct mail) refers to HTML email, which is often customised for each individual recipient or integrated with a database (as is Variable Data Printing for print materials). The eDM can contain: images, recipient names and links, and can be responsive, so that it behaves appropriately on a plethora of desktops or handheld devices.
Strategy, design, development and testing are all crucial to eDM campaigns. Digital Tsunami has developed eDMs for financial and educational institutions, manufacturers, publishers, retailers and community organisations, directly and also through advertising and PR agencies.
We test coding on a comprehensive platform, which validates compliance with a range of email clients (AOL, Gmail, Hotmail, Outlook, Thunderbird, Yahoo), browsers (Chrome, Firefox, IE, Safari and Opera), mobile hardware (Android and iOS smartphones, phablets and tablets) and operating systems (Android, iOS).
From Our Clients
.. exceptional service and experience across all elements of web development from interactive strategy and marketing through to interface design and project management.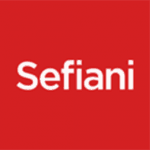 We continue to be impressed by the standard of service and advice. We not only get quality web design and implementation, but also honest feedback and suggestions which are crucial to the final product.
For providing a reliable, fast, and well maintained hosting service for business websites, I recommend Andrew and his company Digital Tsunami. The technical support given has been above and beyond, their hosting the fastest I have experienced, and is very well maintained with no issues.
Andrew certainly bends over backwards for his new and current clients, and I can tell he genuinely cares about providing nothing short of an outstanding service.
It is clear from the enthusiasm and professionalism shown, that Digital Tsunami views each client as a long term partner contributing ideas above and beyond the development of the site and we look forward to involving them in future marketing initiatives.
With a brief timeline to ensure we had a web presence and launch coinciding with our 10 year anniversary, Digital Tsunami delivered. On time. On budget. Great Effort!