eDM Development
March 4, 2017
Electronic direct marketing (or electronic direct mail) refers to HTML email, which is often customised for each individual recipient or integrated with a database (as is Variable Data Printing for print materials). The eDM can contain: images, recipient names and links, and can be responsive, so that it behaves appropriately on a plethora of desktops or handheld devices.
Strategy, design, development and testing are all crucial to eDM campaigns. Digital Tsunami has developed eDMs for financial and educational institutions, manufacturers, publishers, retailers and community organisations, directly and also through advertising and PR agencies.
We test coding on a comprehensive platform, which validates compliance with a range of email clients (AOL, Gmail, Hotmail, Outlook, Thunderbird, Yahoo), browsers (Chrome, Firefox, IE, Safari and Opera), mobile hardware (Android and iOS smartphones, phablets and tablets) and operating systems (Android, iOS).
From Our Clients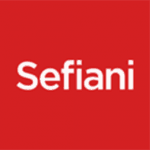 Digital Tsunami has supported us for many years now, and we continue to be impressed by the standard of service and advice. We not only get quality web design and implementation, but also honest feedback and suggestions which are crucial to the final product.
Digital Tsunami is able to discuss ideas with us and then develop them into a practical solution online, and this 'team' effort ensures the results are of the highest quality.
When our website is the first thing people look to when making an assessment on our company, I'm pleased to know that we have Andrew and his team behind us.
You have demonstrated patience, perseverance, attention to detail and a rare ability to perceive what was needed even when we didn't. We are delighted with the site, it performs and looks great and our enquiry rate since it superseded our previous website has already increased by 20%.
Clients have really appreciated the video .. sales staff are so pleased to have this tool. It is very empowering to show.
I'm very pleased with my new website. Clean, crisp and well-ordered. Many thanks to Andrew and the team at Digital Tsunami for their speedy work and dedicated follow up, ensuring a glitch-free launch!
In taking the time to understand our business, industry and vision, Digital Tsunami created a site which strongly reflects our leadership position in the international market and our strategic direction.
Digital Tsunami's expertise in visual design, information architecture, innovative communication and evocative business writing, resulted in an extremely effective website which will contribute to our continuing expansion across the globe.