Advertising Design
February 12, 2017
Impact. Message. Brand. These elements must be conveyed effectively in any successful campaign. Digital Tsunami can aid you to refine your message and present it evocatively and persuasively in your print advertising, in any medium.
From Our Clients
Andrew and the team at Digital Tsunami are an absolute joy to work with, going above and beyond to design and host an amazing website for Cameragal Montessori School. Their work has led to an increase in enrolments and greater visibility within the community. They are always quick to make suggestions for improvement and implement changes - the embodiment of great customer service.
We have been a client of Digital Tsunami now for a number of years.
As an ASX listed company, we seek reliability with our suppliers. Digital Tsunami have proven they are reliable and trustworthy.
We host multiple websites and services through them, and use them for technical and creative work.
There has never been an issue, they are always on top of all technical details, and simply provide the best possible solution around a given budget, and get things right first time. Clearly they have excellent quality controls and that shows in their services.
Working with this team has been a delight and the resulting website far exceeds our expectations. All stages of the process were handled professionally, promptly and creatively. Discussions went smoothly, with flawless communication and suitable and sensible solutions whenever issues were raised. Time frames were either met or delivered early. The site was 100% accurate, indicating impressive attention to detail.
Without exception, the feedback on our site has been outstanding - clear and thoughtful layout, appropriate and interesting graphics and intuitive navigation.
Thanks to you and the Taishan production crew. Andy and the rest of the team were outstanding. Their professionalism was evident the entire time and they seemed to build a nice relationship with the factory employees, which led to a real spirit of cooperation. My sincere thanks for a job extremely well done.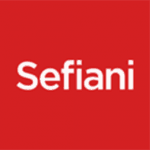 Digital Tsunami has supported us for many years now, and we continue to be impressed by the standard of service and advice. We not only get quality web design and implementation, but also honest feedback and suggestions which are crucial to the final product.
Digital Tsunami is able to discuss ideas with us and then develop them into a practical solution online, and this 'team' effort ensures the results are of the highest quality.
When our website is the first thing people look to when making an assessment on our company, I'm pleased to know that we have Andrew and his team behind us.