Hanas LNG bilingual video
Close
Overview
In China's far northern Ningxia Hui Autonomous Region (adjacent to Inner Mongolia), Hanas New Energy is an LNG and renewable energy producer.
For decades, coal has been the primary energy source in China, resulting in skies heavy with dirty particulate matter. Contributing to the transformation of the power generation sector in China, Hanas is utilising low-carbon and renewable energy sources to generate electricity. For years, Hanas has operated the most efficient LNG liquefaction plant in China.
In three locations around the Chinese East coast, Hanas plans to invest billions of RMB in the construction and operation of LNG terminals, and will then extend into the hinterland of some of the world's most populous regions with LNG refuelling stations.
In advance of the LNG Expo of late 2015 in Singapore, Digital Tsunami was commissioned to produce a video to launch Hanas LNG onto the world stage.
With an international team of production personnel, Digital Tsunami shot time-lapse sequences and aerials in multiple locations around China from Yinchuan in the central north, to Zhuhai in the south, Putian in the north-east and Hong Kong in the south-east.
4K computer graphics were designed and developed to present a virtually realistic vision of the future assets. Ships, road transport, structures and sea were created and integrated with live action aerial footage of the actual sites of the infrastructure developments.
Cut to inspiring music, the final video, produced in three versions (bilingual, English and Mandarin / simplified Chinese), conveyed the scope and capability of this dynamic force in the rapidly evolving energy sector in China.
Details
| | |
| --- | --- |
| Client: | Hanas New Energy Group |
| Solution/s: | video |
| Sector/s: | energy & environment |
| Region/s: | Asia/Pacific |
| Language/s: | English, Mandarin |
| Scope: | aerial video, computer animation, time-lapse, video production, scriptwriting, dual language narration recording and post-production |
| Features | all content produced in 4K resolution |
From Our Clients
Clients have really appreciated the video .. sales staff are so pleased to have this tool. It is very empowering to show.
I'm very pleased with my new website. Clean, crisp and well-ordered. Many thanks to Andrew and the team at Digital Tsunami for their speedy work and dedicated follow up, ensuring a glitch-free launch!
Andrew has provided Merrell Associates with reliable service, bringing a vast wealth of knowledge in IT to the task for more than the eight years I have been working here.
We have been helped by Andrew to solve all sorts of problems and if there isn't an immediate fix, solutions are found pretty quickly.
Thank you for all your efforts in creating our new website which achieves our agreed objectives : elegantly smart, yet understated, professional and easy to use.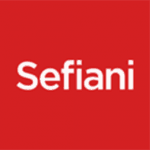 We are delighted with our new website and early feedback from clients and associates is very positive.
The overall impression is that it is a very professional, informative website and conveys the feeling that Sefiani is a quality organisation with skilled, friendly staff.
Thank you for all your help and patience in working with us for this successful outcome.