Hanas LNG bilingual video
Close
Overview
In China's far northern Ningxia Hui Autonomous Region (adjacent to Inner Mongolia), Hanas New Energy is an LNG and renewable energy producer.
For decades, coal has been the primary energy source in China, resulting in skies heavy with dirty particulate matter. Contributing to the transformation of the power generation sector in China, Hanas is utilising low-carbon and renewable energy sources to generate electricity. For years, Hanas has operated the most efficient LNG liquefaction plant in China.
In three locations around the Chinese East coast, Hanas plans to invest billions of RMB in the construction and operation of LNG terminals, and will then extend into the hinterland of some of the world's most populous regions with LNG refuelling stations.
In advance of the LNG Expo of late 2015 in Singapore, Digital Tsunami was commissioned to produce a video to launch Hanas LNG onto the world stage.
With an international team of production personnel, Digital Tsunami shot time-lapse sequences and aerials in multiple locations around China from Yinchuan in the central north, to Zhuhai in the south, Putian in the north-east and Hong Kong in the south-east.
4K computer graphics were designed and developed to present a virtually realistic vision of the future assets. Ships, road transport, structures and sea were created and integrated with live action aerial footage of the actual sites of the infrastructure developments.
Cut to inspiring music, the final video, produced in three versions (bilingual, English and Mandarin / simplified Chinese), conveyed the scope and capability of this dynamic force in the rapidly evolving energy sector in China.
Details
| | |
| --- | --- |
| Client: | Hanas New Energy Group |
| Solution/s: | video |
| Sector/s: | energy & environment |
| Region/s: | Asia/Pacific |
| Language/s: | English, Mandarin |
| Scope: | aerial video, computer animation, time-lapse, video production, scriptwriting, dual language narration recording and post-production |
| Features | all content produced in 4K resolution |
From Our Clients
You did excellent work with the site.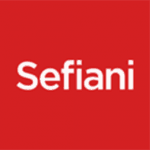 Digital Tsunami has supported us for many years now, and we continue to be impressed by the standard of service and advice. We not only get quality web design and implementation, but also honest feedback and suggestions which are crucial to the final product.
Digital Tsunami is able to discuss ideas with us and then develop them into a practical solution online, and this 'team' effort ensures the results are of the highest quality.
When our website is the first thing people look to when making an assessment on our company, I'm pleased to know that we have Andrew and his team behind us.
We were very happy with the development process and the outcome. The objectives have all been achieved, in terms of usability and ease of use in updating the site. You definitely nailed both of these.
Thanks very much for the speed & professionalism with which you continue to service our needs, despite the fact that this is provided pro bono !
Your ongoing generosity in donating the services of Digital Tsunami to Foodbank is appreciated more than you know. We, and the 30,000 people a day you help us feed, are indebted to you.
We have been a client of Digital Tsunami now for a number of years.
As an ASX listed company, we seek reliability with our suppliers. Digital Tsunami have proven they are reliable and trustworthy.
We host multiple websites and services through them, and use them for technical and creative work.
There has never been an issue, they are always on top of all technical details, and simply provide the best possible solution around a given budget, and get things right first time. Clearly they have excellent quality controls and that shows in their services.