Abbott PEI presentation video
Close
Overview
Abbott (NYSE:ABT), is a global, broad-based healthcare company with sales, manufacturing, research and development, and distribution facilities around the world.
Solvay Pharmaceuticals, developer of Creon, had sponsored an annual national seminar series, presented by a succession of world authorities on Pancreatic Endocrine Insufficiency (PEI). Creon has delivered impressive results in the treatment of PEI. These speakers present to clinicians, surgeons and gastrointestinal specialists in major cities around Australia.
For those unable to attend, Digital Tsunami was commissioned to produce videos of these seminars. After shoots in Brisbane, Melbourne and Sydney with four internationally renowned speakers, videos were produced and distributed. Initially on DVD, in clear cases with printed DVD discs and case sleeves, these videos were subsequently distributed by Abbott on branded USB sticks in clear cases.
Solvay Pharmaceuticals was sold to Abbott in early 2010, for EUR 5.2 billion.
After the acquisition, Digital Tsunami continued to shoot video for Creon and host and maintain Duodopa and Influvac product websites for Abbott.
Details
| | |
| --- | --- |
| Client: | Abbott Australia and New Zealand |
| Solution/s: | video |
| Sector/s: | healthcare |
| Region/s: | Asia/Pacific |
| Language/s: | English |
| Scope: | location production, editing, post production |
| Features | dual camera shoot (Sydney, Australia) |
From Our Clients
With a brief timeline to ensure we had a web presence and launch coinciding with our 10 year anniversary, Digital Tsunami delivered. On time. On budget. Great Effort!
I am very happy with my new website from Digital Tsunami.
Not only did they design it, they also created my logo, and gave me valuable advice and professional feedback.
Through Digital Tsunami, my website now looks professional, easy to navigate and (through my customised CMS), easy to update.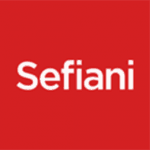 We are delighted with our new website and early feedback from clients and associates is very positive.
The overall impression is that it is a very professional, informative website and conveys the feeling that Sefiani is a quality organisation with skilled, friendly staff.
Thank you for all your help and patience in working with us for this successful outcome.
Digital Tsunami is awesome.
Knowledge far beyond my expectations, led to the site being beautifully creative with simplicity, which is just perfect for a young female artist.
Andrew's patience and respect was impeccable, but what I loved most, was that he just knew what to do EVERY single time ... just the perfect web creator.
Thank you Digital Tsunami. Thank you Andrew
Since 2003, Digital Tsunami has collaborated with Personal Broadband Australia to deliver many online solutions, including the latest www.pba.com.au site.
Central to the development process is Digital Tsunami's thorough understanding of the project needs, clear and constant communication, and creative, innovative and meticulous approach to delivering solutions.
The results are clean, intuitive, refined and cohesive, with rapidly loading pages and extremely high usability.
The benefit to PBA of this long-term relationship has been the highly effective way in which Digital Tsunami has implemented and enhanced my vision on every project.