Paths to Positiviti identity
Close
Overview
Paths to Positiviti is a Sydney based practice offering Clinical Hypnotherapy, Strategic Psychotherapy and Neuro-Linguistic Programming.
This enterprise needed a brand name and identity which represented the selection of appropriate pathways to improved behaviour and health.
After lengthy conversations, the founder's philosophy of personal choices and multiple modalities, leading to renewal, became the core components, and "Paths to Positiviti" was born.
When creating a new identity for a startup or an established enterprise, it is always exciting to contribute to 'The birth of a brand'.
Any brand identity is comprised of: a brand name (and domain name), logo, brandline, font, colour palette, 'tone of voice' and visual assets.
In close collaboration with the client, Digital Tsunami developed the brand name, including the distinctive, contemporary and 'trademarkable' spelling!
To maximise creative input and options, a crowd-sourcing platform was given a detailed brief (based on growth and a plus symbol). Designers of a plethora of submissions were encouraged and concepts curated until the client was satisfied with the icon, font and colour scheme.
Visual assets for Paths to Positiviti were initiated with commissioned photography of Australian native trees, supplemented with stock images of forest pathways.
The concept of renewal was articulated in a key photograph of peeling patchy eucalyptus bark revealing a clean, pristine tree trunk, an apt metaphor for 'a blank slate' or 'turning a page'. This image became the main image for the website and was also featured on a business card and brochure.
Details
| | |
| --- | --- |
| Client: | Paths to Positiviti |
| Solution/s: | branding |
| Sector/s: | education, healthcare |
| Region/s: | Asia / Pacific, Australia |
| Language/s: | English |
| Scope: | identity development |
| Features | brand development, logo development |
From Our Clients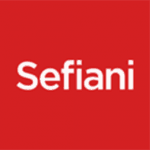 Digital Tsunami has supported us for many years now, and we continue to be impressed by the standard of service and advice. We not only get quality web design and implementation, but also honest feedback and suggestions which are crucial to the final product.
Digital Tsunami is able to discuss ideas with us and then develop them into a practical solution online, and this 'team' effort ensures the results are of the highest quality.
When our website is the first thing people look to when making an assessment on our company, I'm pleased to know that we have Andrew and his team behind us.
I would like to thank you for your tremendous contribution to Foodbank over the years.
The organisation certainly wouldn't be where we are today without your support!
Andrew has a unique understanding of global business communication, combined with proven creativity in concept, design and production. He is extremely responsive to client's requirements and has the ability to adapt and implement solutions extremely quickly in competitive markets.
Digital Tsunami was professional, responsive and accurately interpreted our brief. The final result was a new website that was in keeping with the iBurst brand essence and proposition.
The MULS Executive is delighted with this aesthetically pleasing, user friendly site.
We found Digital Tsunami to be a full-service operation and we are satisfied with the products delivered: from the (identity), banners, business cards, letterheads, to the student magazine.