Paths to Positiviti identity
Close
Overview
Paths to Positiviti is a Sydney based practice offering Clinical Hypnotherapy, Strategic Psychotherapy and Neuro-Linguistic Programming.
This enterprise needed a brand name and identity which represented the selection of appropriate pathways to improved behaviour and health.
After lengthy conversations, the founder's philosophy of personal choices and multiple modalities, leading to renewal, became the core components, and "Paths to Positiviti" was born.
When creating a new identity for a startup or an established enterprise, it is always exciting to contribute to 'The birth of a brand'.
Any brand identity is comprised of: a brand name (and domain name), logo, brandline, font, colour palette, 'tone of voice' and visual assets.
In close collaboration with the client, Digital Tsunami developed the brand name, including the distinctive, contemporary and 'trademarkable' spelling!
To maximise creative input and options, a crowd-sourcing platform was given a detailed brief (based on growth and a plus symbol). Designers of a plethora of submissions were encouraged and concepts curated until the client was satisfied with the icon, font and colour scheme.
Visual assets for Paths to Positiviti were initiated with commissioned photography of Australian native trees, supplemented with stock images of forest pathways.
The concept of renewal was articulated in a key photograph of peeling patchy eucalyptus bark revealing a clean, pristine tree trunk, an apt metaphor for 'a blank slate' or 'turning a page'. This image became the main image for the website and was also featured on a business card and brochure.
Details
| | |
| --- | --- |
| Client: | Paths to Positiviti |
| Solution/s: | branding |
| Sector/s: | education, healthcare |
| Region/s: | Asia / Pacific, Australia |
| Language/s: | English |
| Scope: | identity development |
| Features | brand development, logo development |
From Our Clients
Andrew has provided Merrell Associates with reliable service, bringing a vast wealth of knowledge in IT to the task for more than the eight years I have been working here.
We have been helped by Andrew to solve all sorts of problems and if there isn't an immediate fix, solutions are found pretty quickly.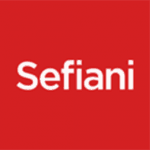 We continue to be impressed by the standard of service and advice. We not only get quality web design and implementation, but also honest feedback and suggestions which are crucial to the final product.
We are all very happy with the new website and believe it captures the essence of the Group One brand.
Andrew and colleagues were able to assist at every step of the website production process, providing a sleek layout with high quality images. We would like to thank the Digital Tsunami team for an excellent job.
Digital Tsunami provided an outstanding service throughout the whole web development process. Andrew spent extensive time early on to understand our business in order to provide additional conceptual and strategic contributions to the brand and corporate identity of Kinetic Defence Services to ensure the message was clear, precise and appealing to the target audience.
The development process was smooth and efficient and enabled us to have an input throughout to guarantee total satisfaction with the final look and feel of the site.
Andrew was able to create an entirely new website in a short period of time and to budget. He and his team worked very well with both our Marketing and IT team.