Black n Wright identity
Close
Overview
Black n Wright is a nascent Australian film and television production company.
Founded by lawyer Glenn Wright, the company needed a brand name and identity which would reflect both the past century of filmmaking and the contemporary world.
The founder's interest in movies and his name suggested a play on early 'black and white' cinema. In order to personalise and make it memorable, current .. and able to be trademarked, "Black n Wright" was proposed.
Adopting the top level domain '.film', allowed us to reinforce the focus of the company.
When creating a new identity for a startup (or reinventing or refining the identity of an established enterprise), it is a process we like to call: 'The birth of a brand'.
Any brand identity is comprised of: a brand name (and domain name), logo, brandline, font, colour palette, 'tone of voice' and visual assets.
To maximise creative input, a detailed brief was inserted into a crowd-sourcing platform. Scores of submissions were received, with a plethora of conventional imagery of cameras, celluloid and sprocket holes. Eventually, the undiluted strength of a simple wordmark and colour scheme became apparent.
Design is primarily not about what is added, but what is deleted .. until the purest essence remains.
This bold identity has been fundamental to the website and business card.
Details
| | |
| --- | --- |
| Client: | Black n Wright |
| Solution/s: | branding |
| Sector/s: | entertainment, video production |
| Region/s: | Asia / Pacific, Australia |
| Language/s: | English |
| Scope: | identity development, print, online |
| Features | brand development, logo development, web development, online, print design, print |
From Our Clients
Thank you for the development of an updated brand image for Wah Yuet in China.
While originally contracted to produce a video highlighting Wah Yuet's manufacturing capabilities, it was apparent very quickly that your understanding of our requirements, combined with your experience, were the perfect fit to create a new logo and style guidelines for the company. While relatively small in scope, you were dedicated to the success of the project and I am pleased to say that you hit the bullseye!
Working with this team has been a delight and the resulting website far exceeds our expectations. All stages of the process were handled professionally, promptly and creatively. Discussions went smoothly, with flawless communication and suitable and sensible solutions whenever issues were raised. Time frames were either met or delivered early. The site was 100% accurate, indicating impressive attention to detail.
Without exception, the feedback on our site has been outstanding - clear and thoughtful layout, appropriate and interesting graphics and intuitive navigation.
In taking the time to understand our business, industry and vision, Digital Tsunami created a site which strongly reflects our leadership position in the international market and our strategic direction.
Digital Tsunami's expertise in visual design, information architecture, innovative communication and evocative business writing, resulted in an extremely effective website which will contribute to our continuing expansion across the globe.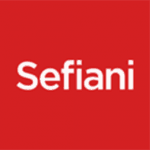 We continue to be impressed by the standard of service and advice. We not only get quality web design and implementation, but also honest feedback and suggestions which are crucial to the final product.
Andrew has a unique understanding of global business communication, combined with proven creativity in concept, design and production. He is extremely responsive to client's requirements and has the ability to adapt and implement solutions extremely quickly in competitive markets.