Black n Wright identity
Close
Overview
Black n Wright is a nascent Australian film and television production company.
Founded by lawyer Glenn Wright, the company needed a brand name and identity which would reflect both the past century of filmmaking and the contemporary world.
The founder's interest in movies and his name suggested a play on early 'black and white' cinema. In order to personalise and make it memorable, current .. and able to be trademarked, "Black n Wright" was proposed.
Adopting the top level domain '.film', allowed us to reinforce the focus of the company.
When creating a new identity for a startup (or reinventing or refining the identity of an established enterprise), it is a process we like to call: 'The birth of a brand'.
Any brand identity is comprised of: a brand name (and domain name), logo, brandline, font, colour palette, 'tone of voice' and visual assets.
To maximise creative input, a detailed brief was inserted into a crowd-sourcing platform. Scores of submissions were received, with a plethora of conventional imagery of cameras, celluloid and sprocket holes. Eventually, the undiluted strength of a simple wordmark and colour scheme became apparent.
Design is primarily not about what is added, but what is deleted .. until the purest essence remains.
This bold identity has been fundamental to the website and business card.
Details
| | |
| --- | --- |
| Client: | Black n Wright |
| Solution/s: | branding |
| Sector/s: | entertainment, video production |
| Region/s: | Asia / Pacific, Australia |
| Language/s: | English |
| Scope: | identity development, print, online |
| Features | brand development, logo development, web development, online, print design, print |
From Our Clients
Andrew and his team have provided consistently good service and met both our needs and expectations. He certainly knows his stuff and delivers workable web solutions in a highly professional manner.
I have viewed all the videos and would like to commend you on the excellent quality.
I would like to thank you for the excellent editing which portrays the event as dynamic and stimulating.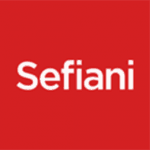 Digital Tsunami has supported us for many years now, and we continue to be impressed by the standard of service and advice. We not only get quality web design and implementation, but also honest feedback and suggestions which are crucial to the final product.
Digital Tsunami is able to discuss ideas with us and then develop them into a practical solution online, and this 'team' effort ensures the results are of the highest quality.
When our website is the first thing people look to when making an assessment on our company, I'm pleased to know that we have Andrew and his team behind us.
Foodbank has experienced unprecedented growth .. there is no doubt that the new Foodbank website, designed, built and maintained pro bono by Digital Tsunami, has been the principle tool in lifting Foodbank's profile. It is because our website is so engaging, that we have captured these donations. Foodbank just wouldn't be where we are today without Digital Tsunami.
We have been a client of Digital Tsunami now for a number of years.
As an ASX listed company, we seek reliability with our suppliers. Digital Tsunami have proven they are reliable and trustworthy.
We host multiple websites and services through them, and use them for technical and creative work.
There has never been an issue, they are always on top of all technical details, and simply provide the best possible solution around a given budget, and get things right first time. Clearly they have excellent quality controls and that shows in their services.