Overview
Katoomba Christian Convention (KCC) is an Australian not-for-profit interdenominational Bible-preaching convention ministry, founded in 1903.
At its Blue Mountains property, KCC runs multiple conventions each year for Australian and international attendees, including the Basecamp, ​Easter, KYCK, NextGen, OneLove, Onward and Oxygen events.
In preparation for the launch of a smartphone app and multiple convention websites, KCC needed a brand name and identity to provide coherence for each new digital presence. Digital Tsunami was entrusted with shepherding this new identity development, in close collaboration with the KCC team.
Considerable research was conducted into other Christian organisations and Christian convention centres in Australia, the UK and the USA. Particularly powerful brand names, icons and logos were compiled for the dual purposes of inspiration and avoidance of conflict with any proposed identities.
The KCC brandline of "All One in Christ Jesus" prompted the concept of a unifying "one" as the sub-brand. In consultation with the KCC team, this was further consolidated by combining it with the established brand to become "KCC One".
Further reinforcement was achieved with a consistent corporate colour and the brandline "a digital initiative of KCC".
Marketplace research was revisited in the context of this new name, to ensure there was no conflict or perceived derivation in the identity design, and to ensure 'cut-through' in a congested environment.
Creating a new identity for a startup (or reinventing or refining the identity of an established enterprise), is a process we call 'The birth of a brand'.
Any brand identity is comprised of: a brand name (and domain name), logo, brandline, font, colour palette, 'tone of voice' and visual assets.
In addition to the concentrated efforts of two Digital Tsunami designers, we maximised creative input by inserting a detailed brief into a crowd-sourcing platform. Two hundred logo submissions were received and shortlisted designers were engaged and guided to refine their designs.
Simplicity in design is the goal. Good design is not about elaboration, but simplification .. until only the purest essence remains .. to convey the message most potently.
However, achieving simplicity requires considerable time and consultation with a diversity of stakeholders! After hundreds of hours of collective application to the task, a new identity was adopted by KCC.
Details
| | |
| --- | --- |
| Client: | Katoomba Christian Convention |
| Solution/s: | branding |
| Sector/s: | education |
| Region/s: | Asia / Pacific, Australia, Americas |
| Language/s: | English |
| Scope: | identity development |
| Features | brand development, logo development, style guide production |
From Our Clients
I happily recommend Andrew and the Digital Tsunami team.
I have dealt with many web marketing and support companies over the years, and have been very impressed with Digital Tsunami's response, advice and understanding of their field. I recommend talking to Andrew about your next web project.
Andrew and his team at Digital Tsunami were the developers behind our micro site for Fearless.
I like the way they work (efficient, effective) and delivered a great site, on time.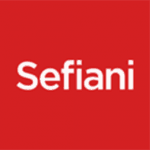 Digital Tsunami has supported us for many years now, and we continue to be impressed by the standard of service and advice. We not only get quality web design and implementation, but also honest feedback and suggestions which are crucial to the final product.
Digital Tsunami is able to discuss ideas with us and then develop them into a practical solution online, and this 'team' effort ensures the results are of the highest quality.
When our website is the first thing people look to when making an assessment on our company, I'm pleased to know that we have Andrew and his team behind us.
I could not be more delighted. Once again Thank You. You and your team at Digital Tsunami have been incredible.
You have demonstrated patience, perseverance, attention to detail and a rare ability to perceive what was needed even when we didn't. We are delighted with the site, it performs and looks great and our enquiry rate since it superseded our previous website has already increased by 20%.