Master Residences Yinchuan branding
Close
Overview
An exclusive, luxury residential precinct in Yinchuan, northern China needed a name. Andrew W Morse (founder of Digital Tsunami) was appointed Creative Director of the marketing for the property in July 2015. His responsibility was vision and strategy for the launch of this exceptional property.
After multiple considerations, the name Master Residences Yinchuan was selected. To highlight the location of the precinct across from City Hall, the Exhibition Centre, new Opera House, Ningxia Museum and other important civic buildings, and inspired by Mr. Ma, corporation founder, Andrew created the brandline "Oasis in the Heart of the City".
The identity (a letter 'Y' wreathed in the leaves of a native plant) was refined and applied to all collaterals. In print applications spot UV was used to subtly display a sheen on black surfaces. In invitations and hardbound books, a bronze metallic leaf was used, resembling the glow on sand dunes at sunset.
A triangular motif, (derived from the logo designed by Landor for the parent company Master), was applied extensively on endpapers and print collaterals.
For the 248 page hardbound book, revealing the exhaustive world-class technology of the properties, Andrew conceived the title "A Design Perspective" to encapsulate the focus on design excellence in concealed engineering fundamentals as well as the visible interior and exterior style.
The international design and content production team implemented the brand across an extensive range of bilingual advertising and marketing collaterals and premiums, including:
a presentation folder
a double page press ad
dual responsive online sites
office and wayfinding signage
a bilingual retractable banner
dual language 4 page datasheets
bilingual 48 page softbound booklet
bilingual 106 page hardbound owner's book
bilingual 248 page hardbound technical book
a printed video 'book' with auto-playing integrated video screen
a debossed leather notepad and branded executive pen in a presentation case
a diecut foiled invitation card, metallic paper envelope and hand stamped wax seal with silk tassel
a luxury branded carry bag
The experience of Digital Tsunami was perfectly suited to ensuring a consistent implicit and explicit message throughout all online and offline touchpoints. This project is a perfect example of the production of a cohesive marketing campaign across all digital and tactile media.
Details
| | |
| --- | --- |
| Client: | Master Real Estate |
| Solution/s: | branding, identity |
| Sector/s: | real estate |
| Region/s: | Asia & Pacific |
| Language/s: | English, Mandarin |
| Scope: | branding, copywriting, online, photography, premiums, print, strategy, video |
| Features | liaison (Hong Kong, Shanghai, Yinchuan) |
From Our Clients
Digital Tsunami is awesome.
Knowledge far beyond my expectations, led to the site being beautifully creative with simplicity, which is just perfect for a young female artist.
Andrew's patience and respect was impeccable, but what I loved most, was that he just knew what to do EVERY single time ... just the perfect web creator.
Thank you Digital Tsunami. Thank you Andrew
With a brief timeline to ensure we had a web presence and launch coinciding with our 10 year anniversary, Digital Tsunami delivered. On time. On budget. Great Effort!
.. exceptional service and experience across all elements of web development from interactive strategy and marketing through to interface design and project management.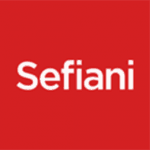 Digital Tsunami has supported us for many years now, and we continue to be impressed by the standard of service and advice. We not only get quality web design and implementation, but also honest feedback and suggestions which are crucial to the final product.
Digital Tsunami is able to discuss ideas with us and then develop them into a practical solution online, and this 'team' effort ensures the results are of the highest quality.
When our website is the first thing people look to when making an assessment on our company, I'm pleased to know that we have Andrew and his team behind us.
Thanks very much for the speed & professionalism with which you continue to service our needs, despite the fact that this is provided pro bono !
Your ongoing generosity in donating the services of Digital Tsunami to Foodbank is appreciated more than you know. We, and the 30,000 people a day you help us feed, are indebted to you.