Minitel, Adieu.
June 30, 2012
Preparing for an international film market in 1986, we used Telex. Coordinating international film shoots in 1987, we used a fax. Planning television commercials in Paris in mid 1994, the first communications tool we installed in our production office was a Minitel. Later that same year, the web changed our lives.
Precursor to personal computing and broadband, the revolutionary Minitel information service was a telephone connected device, comprised of a small AZERTY keyboard and monochrome CRT screen, functioning like an electronic Yellow Pages with text slowly appearing, one pixelated character at a time.
When introduced in 1982, the Minitel heralded a new technological era for the French, following the futuristic Train à Grande Vitesse (TGV) trains, the fastest in the world, introduced the previous year.
The Minitel was distributed free to the French populace and for most, would have preceded personal ownership of a facsimile (fax) machine. It was the world's first widely available screen-keyboard device and operated on payments added to the telephone bill.
The Minitel enabled searches of the "L'Annuaire Electronique" (national phone registry), weather conditions, stock prices, bank balances, as well as travel and accommodation bookings, clothing purchases, exam results and online chat. It even offered the world's first adult chat rooms, known as "messageries roses".
Previous communications had been limited to typewriter, telegram and telephone. In the USA, printed resources started with seed catalogs, the famed Sears catalog and then in the late 60's, the immensely comprehensive "Whole Earth Catalog".
In rural France, especially for farmers in Brittany, Minitel was and has remained a practical and social conduit.
At its' peak, it is estimated that 9 million Minitel terminals served 25 million French users, and up until last week, 400,000 were still in regular use. Similar services were introduced in other countries from Japan to South Africa, but none achieved the longevity or the affectionate popular appeal of  "La petite boite marron" (the little brown box).
However, today, 30 years after its launch, France Télécom has finallly switched off the Minitel service.
Unable to compete with the World Wide Web, it has joined the ticker tape machine to become one more item of technological history.
watch a Minitel commercial:

watch a Minitel presentation (in French)
watch an American television story on the Minitel (in English)
watch video of the Minitel "Ulla"
watch video of the Minitel
watch video of the Minitel
photo credits:
Raphaël Labbé via Flickr
Nicolas Nova
From Our Clients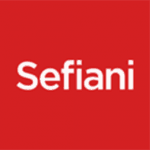 We continue to be impressed by the standard of service and advice. We not only get quality web design and implementation, but also honest feedback and suggestions which are crucial to the final product.
Andrew and his team have supported Foodbank by providing web services for more than a decade.
In fact, they have just undertaken the first complete redevelopment of the original Foodbank website they built for us, and have been maintaining so ably since.
Andrew is creative and passionate and helps us to keep up, constantly looking for new ways to add value and improve our online communications channels.
Clients have really appreciated the video .. sales staff are so pleased to have this tool. It is very empowering to show.
.. very knowledgeable, creative and patient while also pushing me to work through the many decisions such a project involves.
The MULS Executive is delighted with this aesthetically pleasing, user friendly site.
We found Digital Tsunami to be a full-service operation and we are satisfied with the products delivered: from the (identity), banners, business cards, letterheads, to the student magazine.