Increased sustainability with biomass briquettes
December 18, 2013
In order to reduce waste and increase efficiency, a Bendigo timber frame and truss plant is now producing biomass briquettes.
The BB Truss & Timber 6,000m2 factory is exclusively equipped with Multinail machinery and designs and manufactures roof trusses, wall frames and floor trusses for residential construction.
In producing carbon-storing timber frames and trusses, BB Truss generates a mass of offcuts and sawdust. The company now builds value by producing biomass briquettes for home heating fuel in fireplaces and stoves. These briquettes; produced under massive pressure; produce fewer greenhouse gases, burn more efficiently and are an inexpensive and sustainable alternative to fossil fuels.
Retailers of stoves designed for this fuel, are selling biomass briquettes sourced from outside of Australia, which is more expensive and far less sustainable than local product, as shipping adds considerably to the carbon footprint.
For contributing to the sustainability of the city of Bendigo, the state of Victoria and the planet, BB Truss was gratified to receive a 2013 Community Sustainability Awards special commendation. The environmental award was presented by The Bendigo Sustainability Group.
This is not the first recognition for BB Truss. At the FTMA Australia National Awards in 2012, BB Truss was acclaimed the:
Best National Frame & Truss Plant
Best Overall National Frame & Truss Plant
For three consecutive years (2007-10), BB Truss attained the significant distinction of being named:
Australia's Best Truss Plant
Victoria's Best Truss Plant
Victoria's Best Large Truss Plant
Digital Tsunami designed and developed a contemporary website for BB Truss in 2012.
From Our Clients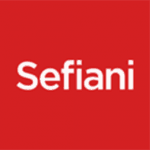 Digital Tsunami has supported us for many years now, and we continue to be impressed by the standard of service and advice. We not only get quality web design and implementation, but also honest feedback and suggestions which are crucial to the final product.
Digital Tsunami is able to discuss ideas with us and then develop them into a practical solution online, and this 'team' effort ensures the results are of the highest quality.
When our website is the first thing people look to when making an assessment on our company, I'm pleased to know that we have Andrew and his team behind us.
Working with this team has been a delight and the resulting website far exceeds our expectations. All stages of the process were handled professionally, promptly and creatively. Discussions went smoothly, with flawless communication and suitable and sensible solutions whenever issues were raised. Time frames were either met or delivered early. The site was 100% accurate, indicating impressive attention to detail.
Without exception, the feedback on our site has been outstanding - clear and thoughtful layout, appropriate and interesting graphics and intuitive navigation.
I could not be more delighted. Once again Thank You. You and your team at Digital Tsunami have been incredible.
Service delivery is precisely what was asked, while respecting deadlines and budget constraints. Digital Tsunami are very good value for money, particularly for quick wins without long pre-planning project phases.
The launch .. was a success. We were able to present this live on a Wireless connection during our Sydney, Australia sales conference on a location with very limited internet bandwidth. This proves the technology used .. renders light webpages which are easy to download on a browser.
Comments I've heard from our employees were all positive and reflected precisely what we were looking for: a simple but concise, clean and effective webpage.
We acknowledge the timeframe given to you was extremely short but nevertheless you have sucessfully delivered the project on schedule .. the critical success factor was communication and availability of Digital Tsunami's team.
I am very glad we were able to partner with such a professional team as yours and I am confident any other initiatives with you will be as successful.