Increased sustainability with biomass briquettes
December 18, 2013
In order to reduce waste and increase efficiency, a Bendigo timber frame and truss plant is now producing biomass briquettes.
The BB Truss & Timber 6,000m2 factory is exclusively equipped with Multinail machinery and designs and manufactures roof trusses, wall frames and floor trusses for residential construction.
In producing carbon-storing timber frames and trusses, BB Truss generates a mass of offcuts and sawdust. The company now builds value by producing biomass briquettes for home heating fuel in fireplaces and stoves. These briquettes; produced under massive pressure; produce fewer greenhouse gases, burn more efficiently and are an inexpensive and sustainable alternative to fossil fuels.
Retailers of stoves designed for this fuel, are selling biomass briquettes sourced from outside of Australia, which is more expensive and far less sustainable than local product, as shipping adds considerably to the carbon footprint.
For contributing to the sustainability of the city of Bendigo, the state of Victoria and the planet, BB Truss was gratified to receive a 2013 Community Sustainability Awards special commendation. The environmental award was presented by The Bendigo Sustainability Group.
This is not the first recognition for BB Truss. At the FTMA Australia National Awards in 2012, BB Truss was acclaimed the:
Best National Frame & Truss Plant
Best Overall National Frame & Truss Plant
For three consecutive years (2007-10), BB Truss attained the significant distinction of being named:
Australia's Best Truss Plant
Victoria's Best Truss Plant
Victoria's Best Large Truss Plant
Digital Tsunami designed and developed a contemporary website for BB Truss in 2012.
From Our Clients
Andrew helped us to see the potential of video in bringing our new website to life.
He held our hand through the process, making it as undaunting as possible.
He delivered a great selection of videos (from a one-day shoot), that really tell the Foodbank story and will be a great addition to our communications.
We were very happy with the development process and the outcome. The objectives have all been achieved, in terms of usability and ease of use in updating the site. You definitely nailed both of these.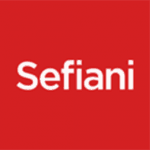 Digital Tsunami has supported us for many years now, and we continue to be impressed by the standard of service and advice. We not only get quality web design and implementation, but also honest feedback and suggestions which are crucial to the final product.
Digital Tsunami is able to discuss ideas with us and then develop them into a practical solution online, and this 'team' effort ensures the results are of the highest quality.
When our website is the first thing people look to when making an assessment on our company, I'm pleased to know that we have Andrew and his team behind us.
This is fantastic. Thank you. I really appreciate all the work you have done for us!
Thanks to you and the Taishan production crew. Andy and the rest of the team were outstanding. Their professionalism was evident the entire time and they seemed to build a nice relationship with the factory employees, which led to a real spirit of cooperation. My sincere thanks for a job extremely well done.