Hanas LNG launches during GasTech, Singapore
October 27, 2015
In the current climate conscious landscape, any energy which reduces emissions and minimises global environmental impact is attracting massive attention within the energy exploration and production sector.
The upcoming 2015 United Nations Climate Change Conference in Paris has thrown the world's climate crisis into sharp relief via media and groundswell of activism around the planet.
Energy producers around the world are looking to alternative forms of energy to the traditional heavily emitting fossil fuels.
At the 2015 GasTech conference and exhibition in Singapore, LNG was the prime focus. Global firms convened to discuss and display the latest technologies for more efficient and cleaner energy sources.
During this time, Hanas New Energy hosted a launch event to introduce the company, its capabilities and objectives. As a brand-building exercise this event utilised video and computer graphics produced by Digital Tsunami in an impressive event staged by DVP.
The conflict between human activity and environmental conditions is nowhere more evident that in China, the country with simultaneously the world's largest: population, coal consumption, carbon emissions, green energy investment and fastest growing clean energy production.
Hanas is promoting China's energy transformation, by investing in clean, safe and reliable energy sources as an alternative to coal. Hanas is committed to delivering sustainable energy solutions for a cleaner environment. Hanas supplies heat, cooling, clean cooking fuel, vehicle fuel and electrical power to more than 2,000,000 residents in Yinchuan.
Digital Tsunami has produced print, online and video solutions for the company.
Founder, Andrew W Morse attended GasTech Singapore to meet with four exhibiting clients and extend his knowledge of the LNG sector.
From Our Clients
Thanks very much for the speed & professionalism with which you continue to service our needs, despite the fact that this is provided pro bono !
Your ongoing generosity in donating the services of Digital Tsunami to Foodbank is appreciated more than you know. We, and the 30,000 people a day you help us feed, are indebted to you.
Digital Tsunami's work for Leighton International has been of an extremely high quality, highly responsive and flexible in approach. Andrew and his team worked with us to understand our needs and find the most appropriate solutions.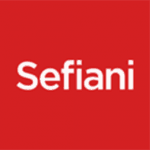 We are delighted with our new website and early feedback from clients and associates is very positive.
The overall impression is that it is a very professional, informative website and conveys the feeling that Sefiani is a quality organisation with skilled, friendly staff.
Thank you for all your help and patience in working with us for this successful outcome.
You did excellent work with the site.
.. accurately interpreted the project brief and the outcome was a piece of cost effective quality work.