Hanas LNG launches during GasTech, Singapore
October 27, 2015
In the current climate conscious landscape, any energy which reduces emissions and minimises global environmental impact is attracting massive attention within the energy exploration and production sector.
The upcoming 2015 United Nations Climate Change Conference in Paris has thrown the world's climate crisis into sharp relief via media and groundswell of activism around the planet.
Energy producers around the world are looking to alternative forms of energy to the traditional heavily emitting fossil fuels.
At the 2015 GasTech conference and exhibition in Singapore, LNG was the prime focus. Global firms convened to discuss and display the latest technologies for more efficient and cleaner energy sources.
During this time, Hanas New Energy hosted a launch event to introduce the company, its capabilities and objectives. As a brand-building exercise this event utilised video and computer graphics produced by Digital Tsunami in an impressive event staged by DVP.
The conflict between human activity and environmental conditions is nowhere more evident that in China, the country with simultaneously the world's largest: population, coal consumption, carbon emissions, green energy investment and fastest growing clean energy production.
Hanas is promoting China's energy transformation, by investing in clean, safe and reliable energy sources as an alternative to coal. Hanas is committed to delivering sustainable energy solutions for a cleaner environment. Hanas supplies heat, cooling, clean cooking fuel, vehicle fuel and electrical power to more than 2,000,000 residents in Yinchuan.
Digital Tsunami has produced print, online and video solutions for the company.
Founder, Andrew W Morse attended GasTech Singapore to meet with four exhibiting clients and extend his knowledge of the LNG sector.
From Our Clients
Andrew W Morse and the Digital Tsunami team are world class, creative professionals in the challenging and highly competitive business of web page design and utilisation.
He understands business, he understands marketing, he understands communication and he understands design. And most importantly, his web pages pay for themselves within weeks of going online.
I would like to thank you for your tremendous contribution to Foodbank over the years.
The organisation certainly wouldn't be where we are today without your support!
We are very pleased with the end result. It was good to have you pushing us along for material in order that we met the agreed completion deadline - you certainly are good project managers!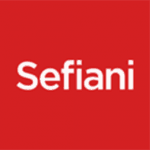 We are delighted with our new website and early feedback from clients and associates is very positive.
The overall impression is that it is a very professional, informative website and conveys the feeling that Sefiani is a quality organisation with skilled, friendly staff.
Thank you for all your help and patience in working with us for this successful outcome.
We have been a client of Digital Tsunami now for a number of years.
As an ASX listed company, we seek reliability with our suppliers. Digital Tsunami have proven they are reliable and trustworthy multiple times.
We host multiple websites and services through them, and use them for technical and creative work.
There has never been an issue, they are always on top of all technical details, and simply provide the best possible solution around a given budget, and get things right first time. Clearly they have excellent quality controls and that shows in their services.