Growth in Mobile Traffic. The latest statistics
March 27, 2013
The growth rate of mobile Internet access has exceeded that of initial Internet growth.
Statista has just released a chart to demonstrate this comparison. The compound annual growth rate (CAGR) figures for global internet traffic between 1997 and 2003, show a 127% annual increase. Mobile IP traffic however, has now reached an annual growth rate of 146%.
Mobile traffic in 2012 is 12 times higher than the total global Internet traffic of 2000.
The increased sales of smartphones and tablets, the increasingly frequent use of handhelds for second screening, social networking, pre-purchase research, m.commerce and mobile video have all contributed to this growth.
Mobile Internet traffic is fast outstripping desktop traffic. Analysts agree that there is a massive gap between the time spent on mobile compared with the advertising spend. For television, the figures are comparable. Advertising on mobile is still lagging, with the adspend less than 20% of the time spent online by consumers.
Read more:
To maximise the impact of your brand in mobile, contact us today.
Sources:
Statista
From Our Clients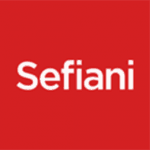 We are delighted with our new website and early feedback from clients and associates is very positive.
The overall impression is that it is a very professional, informative website and conveys the feeling that Sefiani is a quality organisation with skilled, friendly staff.
Thank you for all your help and patience in working with us for this successful outcome.
The team at Digital Tsunami was incredibly responsive, delivering a solution well ahead of deadline. Their technical knowledge was exceptional, they were innovative, and they were very meticulous. What's more, they understood my business and technical requirements and translated them into a user-friendly, refined, professional site which is conceptually simple and cohesive.
Andrew W Morse and the Digital Tsunami team are world class, creative professionals in the challenging and highly competitive business of web page design and utilisation.
He understands business, he understands marketing, he understands communication and he understands design. And most importantly, his web pages pay for themselves within weeks of going online.
I'm very pleased with my new website. Clean, crisp and well-ordered. Many thanks to Andrew and the team at Digital Tsunami for their speedy work and dedicated follow up, ensuring a glitch-free launch!
Since 2003, Digital Tsunami has collaborated with Personal Broadband Australia to deliver many online solutions, including the latest www.pba.com.au site.
Central to the development process is Digital Tsunami's thorough understanding of the project needs, clear and constant communication, and creative, innovative and meticulous approach to delivering solutions.
The results are clean, intuitive, refined and cohesive, with rapidly loading pages and extremely high usability.
The benefit to PBA of this long-term relationship has been the highly effective way in which Digital Tsunami has implemented and enhanced my vision on every project.