May 14, 2022
Since the mid 1990's, Digital Tsunami has contributed to the birth and growth of brands in the building, construction and engineering sector. These contributions have encompassed extraordinary visuals, multi-national companies, multi-lingual videos, massive infrastructure projects and identity for start-up enterprises. Literally building brands! Digital Tsunami has built websites for the 8 billion dollar property portfolio ...Read More...
From Our Clients
Central to the development process is Digital Tsunami's thorough understanding of the project needs, clear and constant communication, and creative, innovative and meticulous approach to delivering solutions.
I happily recommend Andrew and the Digital Tsunami team.
I have dealt with many web marketing and support companies over the years, and have been very impressed with Digital Tsunami's response, advice and understanding of their field. I recommend talking to Andrew about your next web project.
.. exceptional service and experience across all elements of web development from interactive strategy and marketing through to interface design and project management.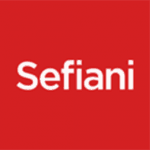 We are delighted with our new website and early feedback from clients and associates is very positive.
The overall impression is that it is a very professional, informative website and conveys the feeling that Sefiani is a quality organisation with skilled, friendly staff.
Thank you for all your help and patience in working with us for this successful outcome.
We were very happy with the development process and the outcome. The objectives have all been achieved, in terms of usability and ease of use in updating the site. You definitely nailed both of these.