SEO Analysis and Campaign
March 4, 2017
All online brands need search engine optimisation (SEO). All websites should at least be constructed with integrated fundamental SEO including Google Analytics. Digital Tsunami closely collaborates with SEO specialists when you invest in analysis, strategy and monitoring of your brand's relative position in the marketplace.
From Our Clients
I'm very pleased with my new website. Clean, crisp and well-ordered. Many thanks to Andrew and the team at Digital Tsunami for their speedy work and dedicated follow up, ensuring a glitch-free launch!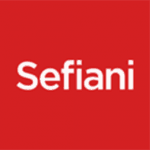 We continue to be impressed by the standard of service and advice. We not only get quality web design and implementation, but also honest feedback and suggestions which are crucial to the final product.
Andrew and his team have provided consistently good service and met both our needs and expectations. He certainly knows his stuff and delivers workable web solutions in a highly professional manner.
Thank you for all your efforts in creating our new website which achieves our agreed objectives : elegantly smart, yet understated, professional and easy to use.
You did excellent work with the site.