Exhibition Video
March 4, 2017
There is great benefit in capturing visitor statements and documenting presentations at major trade shows and exhibitions. This maximises the ROI from investment in your stand and personnel. Digital Tsunami has produced exhibition videos (and photography) at events across the nation from Perth to Cairns and across the globe from Amsterdam to Hong Kong.
Corporate and Seminar Videos (637kb PDF)
From Our Clients
This is fantastic. Thank you. I really appreciate all the work you have done for us!
You are a true professional Andrew, and your team was very impressive.
The results will be seen around the globe shortly as we embark on our new advertising campaign. I do greatly appreciate the extra lengths you went to under difficult circumstances, to help us achieve our goal.
I don't know what you do, but you do it well.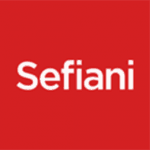 Digital Tsunami has supported us for many years now, and we continue to be impressed by the standard of service and advice. We not only get quality web design and implementation, but also honest feedback and suggestions which are crucial to the final product.
Digital Tsunami is able to discuss ideas with us and then develop them into a practical solution online, and this 'team' effort ensures the results are of the highest quality.
When our website is the first thing people look to when making an assessment on our company, I'm pleased to know that we have Andrew and his team behind us.
In taking the time to understand our business, industry and vision, Digital Tsunami created a site which strongly reflects our leadership position in the international market and our strategic direction.
Digital Tsunami's expertise in visual design, information architecture, innovative communication and evocative business writing, resulted in an extremely effective website which will contribute to our continuing expansion across the globe.