Refresh for the Owen Hegarty responsive site
July 14, 2015
After four decades in the global mining industry, (including years as Managing Director of Rio Tinto Asia and Rio Tinto's Australian copper and gold business), Owen Hegarty is in high demand.
Since launching a contemporary, responsive web presence in late 2013, he has continued a series of frequent presentations at international conferences and interviews by the financial media.
While adding new content in critical to SEO and visitor engagement, all web sites benefit from a regular visual refresh. The OwenHegarty.com site has just been revitalised, with a new welcome page layout focusing on corporate portrait photography and emphasising the Directorships ad executive roles which Owen holds.
He is currently Executive Chairman of EMR Capital (a Melbourne based private equity fund), Chairman of Tigers Realm Group, Executive Vice Chairman of Hong Kong listed G-Resources Group, Vice Chairman of Fortescue Metals Group Ltd, non-executive Director of Tigers Realm Coal Ltd and Highfield Resources Ltd, a Former Director of the AusIMM and a member of various Government and industry resources advisory groups.
Digital Tsunami is proud to be associated with such an important businessman, and has delivered solutions to clients in the resources sector for many years.
These solutions have included recent work for a China new energy company (collaterals style guide. print, photography, bilingual web and video, 4K aerials and time-lapse photography), and past software,photography and online solutions for clients in countries from Australia and Brazil to the USA and the UAE.
From Our Clients
.. organised, meticulously detailed and yet flexible - always serving client needs to the highest standards. From a client perspective, you can expect high quality, timely completion and minimal fuss.
I don't know what you do, but you do it well.
The team at Digital Tsunami was incredibly responsive, delivering a solution well ahead of deadline. Their technical knowledge was exceptional, they were innovative, and they were very meticulous. What's more, they understood my business and technical requirements and translated them into a user-friendly, refined, professional site which is conceptually simple and cohesive.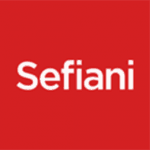 We continue to be impressed by the standard of service and advice. We not only get quality web design and implementation, but also honest feedback and suggestions which are crucial to the final product.
I have enjoyed working with you on this important project and have been particularly impressed by your company's professionalism. The speed and accuracy of your work has been first rate and your creative input has been instrumental to the success of the project.