Refresh for the Owen Hegarty responsive site
July 14, 2015
After four decades in the global mining industry, (including years as Managing Director of Rio Tinto Asia and Rio Tinto's Australian copper and gold business), Owen Hegarty is in high demand.
Since launching a contemporary, responsive web presence in late 2013, he has continued a series of frequent presentations at international conferences and interviews by the financial media.
While adding new content in critical to SEO and visitor engagement, all web sites benefit from a regular visual refresh. The OwenHegarty.com site has just been revitalised, with a new welcome page layout focusing on corporate portrait photography and emphasising the Directorships ad executive roles which Owen holds.
He is currently Executive Chairman of EMR Capital (a Melbourne based private equity fund), Chairman of Tigers Realm Group, Executive Vice Chairman of Hong Kong listed G-Resources Group, Vice Chairman of Fortescue Metals Group Ltd, non-executive Director of Tigers Realm Coal Ltd and Highfield Resources Ltd, a Former Director of the AusIMM and a member of various Government and industry resources advisory groups.
Digital Tsunami is proud to be associated with such an important businessman, and has delivered solutions to clients in the resources sector for many years.
These solutions have included recent work for a China new energy company (collaterals style guide. print, photography, bilingual web and video, 4K aerials and time-lapse photography), and past software,photography and online solutions for clients in countries from Australia and Brazil to the USA and the UAE.
From Our Clients
The services provided included the registration of our domain name, establishment of our email accounts, and development & hosting of our website, were all executed rapidly and effectively. We also appreciate the service of upgrading our list of 150 shelf company names (in Chinese characters and English) every 2 weeks.
We valued the high level of creative design provided by Digital Tsunami, both for the website and the corporate identity.
Digital Tsunami is awesome.
Knowledge far beyond my expectations, led to the site being beautifully creative with simplicity, which is just perfect for a young female artist.
Andrew's patience and respect was impeccable, but what I loved most, was that he just knew what to do EVERY single time ... just the perfect web creator.
Thank you Digital Tsunami. Thank you Andrew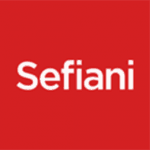 We are delighted with our new website and early feedback from clients and associates is very positive.
The overall impression is that it is a very professional, informative website and conveys the feeling that Sefiani is a quality organisation with skilled, friendly staff.
Thank you for all your help and patience in working with us for this successful outcome.
It is clear from the enthusiasm and professionalism shown, that Digital Tsunami views each client as a long term partner contributing ideas above and beyond the development of the site and we look forward to involving them in future marketing initiatives.
Andrew has provided Merrell Associates with reliable service, bringing a vast wealth of knowledge in IT to the task for more than the eight years I have been working here.
We have been helped by Andrew to solve all sorts of problems and if there isn't an immediate fix, solutions are found pretty quickly.