Hanas responsive site
Close
Overview
Hanas New Energy is a natural gas and renewable energy producer in China's far northern Ningxia Hui Autonomous Region (adjacent to Inner Mongolia).
Hanas operates the most efficient LNG liquification plant in northern China, produces heating and cooling for 2 million residents of Yinchuan, has installed 200 Vestas wind turbines generating 500 MW of power, and is planning multiple large-scale solar power sites and LNG port terminals.
As part of the transformation of the power generation sector in China, Hanas is increasing efficient and renewable energy sources, compared with less efficient and polluting carbon-based fuels, responsible for damaging CO2 and SO2 emissions and airborne particulates.
Digital Tsunami developed a strategy encompassing the responsive web presence concept, prepared web infrastructure documentation and wireframes, photography and video production, and a presence in the professional network LinkedIn and social media in China and internationally.
In collaboration with Sydney design house Design Davey, business unit icons, infographics, stationery, electronic and print documents were designed and implemented. The web concept was implemented by a design and development team led by Digital Tsunami Senior Developer, Paul Sharratt.
The new Hanas web presence was developed using responsive design, enabling it to appear appropriately on any fixed or mobile device: desktop, laptop, tablet, phablet or smartphone.
Two language versions (simplified Chinese characters and English) of the responsive site were developed. Features included: bilingual videos; image galleries and timeline histories; ensuring an interactive presence with comprehensive content.
The site has a dramatically bold appearance, based on a single background image on every page, a text panel with content tabs and accordion navigation, and infographics concisely presenting the benefits of clean and renewable energy sources.
The site reflects the Landor designed identity and colour palette; is built with responsive design, which accommodates all computer operating systems, browsers, desktop and handheld devices and screen resolutions; and for accessibility, enables variation of font size.
Details
| | |
| --- | --- |
| Client: | Ningxia Hanas New Energy Group |
| Solution/s: | mobile, web |
| Sector/s: | building, construction & engineering, energy & environment, resources |
| Region/s: | Asia/Pacific |
| Language/s: | English, Mandarin |
| Scope: | responsive development |
| Features | WordPress CMS |
From Our Clients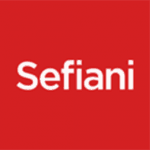 We are delighted with our new website and early feedback from clients and associates is very positive.
The overall impression is that it is a very professional, informative website and conveys the feeling that Sefiani is a quality organisation with skilled, friendly staff.
Thank you for all your help and patience in working with us for this successful outcome.
.. very knowledgeable, creative and patient while also pushing me to work through the many decisions such a project involves.
Digital Tsunami's work for Leighton International has been of an extremely high quality, highly responsive and flexible in approach. Andrew and his team worked with us to understand our needs and find the most appropriate solutions.
By taking the time to understand our business, industry and vision, Digital Tsunami created a site that truly reflected our leadership position in the market and our strategic direction.
Digital Tsunami's expertise in visual design, photography, website navigation and business writing, resulted in an extremely effective website.
The project was expertly managed from end to end which resulted in a fast and efficient process.
Thank you for the development of an updated brand image for Wah Yuet in China.
While originally contracted to produce a video highlighting Wah Yuet's manufacturing capabilities, it was apparent very quickly that your understanding of our requirements, combined with your experience, were the perfect fit to create a new logo and style guidelines for the company. While relatively small in scope, you were dedicated to the success of the project and I am pleased to say that you hit the bullseye!