Paths to Positiviti responsive site
Close
Overview
Paths to Positiviti is a Sydney based healthcare practice offering Clinical Hypnotherapy, Strategic Psychotherapy and Neuro-Linguistic Programming.
As a new practice, Paths to Positiviti required an online presence to promote its modalities, and itemise the behaviour and health conditions which can be treated.
Fundamental to the visual impact of the site, was the implicit concept of renewal. A commissioned photograph* of a pristine eucalypt trunk beneath peeling bark, conveyed this message on the website's main page. (*This image served as a visual ambassador for the brand, as it was integrated into business card and print design).
Digital Tsunami developed a responsive site using the 'mobile first' philosophy which ensures that a web presence displays appropriately on all devices from handhelds to desktops. The WordPress CMS platform was the foundation, enabling the client to maintain content without any programming training.
The site specifies the conditions treated, including: addictions & dependencies, anxiety, body image, low self-esteem, OCD, phobias, postnatal depression, procrastination, PTSD & trauma, sleep disorders and smoking.
Digital Tsunami had previously developed the identity, and produced photography for the brand.
Details
| | |
| --- | --- |
| Client: | Paths to Positiviti |
| Solution/s: | online |
| Sector/s: | healthcare |
| Region/s: | Asia Pacific |
| Language/s: | English |
| Scope: | online |
| Features | WordPress CMS |
From Our Clients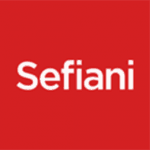 We are delighted with our new website and early feedback from clients and associates is very positive.
The overall impression is that it is a very professional, informative website and conveys the feeling that Sefiani is a quality organisation with skilled, friendly staff.
Thank you for all your help and patience in working with us for this successful outcome.
We are all very happy with the new website and believe it captures the essence of the Group One brand.
Andrew and colleagues were able to assist at every step of the website production process, providing a sleek layout with high quality images. We would like to thank the Digital Tsunami team for an excellent job.
We are very pleased with the end result. It was good to have you pushing us along for material in order that we met the agreed completion deadline - you certainly are good project managers!
In taking the time to understand our business, industry and vision, Digital Tsunami created a site which strongly reflects our leadership position in the international market and our strategic direction.
Digital Tsunami's expertise in visual design, information architecture, innovative communication and evocative business writing, resulted in an extremely effective website which will contribute to our continuing expansion across the globe.
With a brief timeline to ensure we had a web presence and launch coinciding with our 10 year anniversary, Digital Tsunami delivered. On time. On budget. Great Effort!