Paths to Positiviti responsive site
Close
Overview
Paths to Positiviti is a Sydney based healthcare practice offering Clinical Hypnotherapy, Strategic Psychotherapy and Neuro-Linguistic Programming.
As a new practice, Paths to Positiviti required an online presence to promote its modalities, and itemise the behaviour and health conditions which can be treated.
Fundamental to the visual impact of the site, was the implicit concept of renewal. A commissioned photograph* of a pristine eucalypt trunk beneath peeling bark, conveyed this message on the website's main page. (*This image served as a visual ambassador for the brand, as it was integrated into business card and print design).
Digital Tsunami developed a responsive site using the 'mobile first' philosophy which ensures that a web presence displays appropriately on all devices from handhelds to desktops. The WordPress CMS platform was the foundation, enabling the client to maintain content without any programming training.
The site specifies the conditions treated, including: addictions & dependencies, anxiety, body image, low self-esteem, OCD, phobias, postnatal depression, procrastination, PTSD & trauma, sleep disorders and smoking.
Digital Tsunami had previously developed the identity, and produced photography for the brand.
Details
| | |
| --- | --- |
| Client: | Paths to Positiviti |
| Solution/s: | online |
| Sector/s: | healthcare |
| Region/s: | Asia Pacific |
| Language/s: | English |
| Scope: | online |
| Features | WordPress CMS |
From Our Clients
I happily recommend Andrew and the Digital Tsunami team.
I have dealt with many web marketing and support companies over the years, and have been very impressed with Digital Tsunami's response, advice and understanding of their field. I recommend talking to Andrew about your next web project.
For providing a reliable, fast, and well maintained hosting service for business websites, I recommend Andrew and his company Digital Tsunami. The technical support given has been above and beyond, their hosting the fastest I have experienced, and is very well maintained with no issues.
Andrew certainly bends over backwards for his new and current clients, and I can tell he genuinely cares about providing nothing short of an outstanding service.
We have been fortunate to work with Andrew and his creative team from the inception of our business. The design and execution of our site has been fundamental in winning over clients and establishing our footprint in a very crowded space. We also place great value on their input into our business process.
Andrew and his team at Digital Tsunami were the developers behind our micro site for Fearless.
I like the way they work (efficient, effective) and delivered a great site, on time.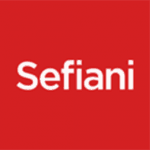 Digital Tsunami has supported us for many years now, and we continue to be impressed by the standard of service and advice. We not only get quality web design and implementation, but also honest feedback and suggestions which are crucial to the final product.
Digital Tsunami is able to discuss ideas with us and then develop them into a practical solution online, and this 'team' effort ensures the results are of the highest quality.
When our website is the first thing people look to when making an assessment on our company, I'm pleased to know that we have Andrew and his team behind us.