Tamarind Thai restaurant website
Close
Overview
Tamarind Thai is a restaurant in a leafy suburb of Sydney's Lower North Shore.
Digital Tsunami was commissioned to deliver a contemporary website which accurately represented the freshness of the brand.
The site integrates both dine-in and take-away menus, current specials, an interactive Google location map, with Facebook 'Like' and 'Share' buttons and a link to the restaurant's Facebook page.
The utilisation of gently rotating full screen background photographs of Thailand, delivers an authentic feeling, reflecting the owners' heritage and passion. Subsequently, a mobile site was also developed.
Details
| | |
| --- | --- |
| Client: | Tamarind Thai restaurant |
| Solution/s: | web |
| Sector/s: | food & beverage, hospitality |
| Region/s: | Asia/Pacific |
| Language/s: | English |
| Scope: | website design, web development, web hosting |
| Features | Facebook integration, WordPress CMS |
From Our Clients
Digital Tsunami provided an outstanding service throughout the whole web development process. Andrew spent extensive time early on to understand our business in order to provide additional conceptual and strategic contributions to the brand and corporate identity of Kinetic Defence Services to ensure the message was clear, precise and appealing to the target audience.
The development process was smooth and efficient and enabled us to have an input throughout to guarantee total satisfaction with the final look and feel of the site.
I'm very pleased with my new website. Clean, crisp and well-ordered. Many thanks to Andrew and the team at Digital Tsunami for their speedy work and dedicated follow up, ensuring a glitch-free launch!
By taking the time to understand our business, industry and vision, Digital Tsunami created a site that truly reflected our leadership position in the market and our strategic direction.
Digital Tsunami's expertise in visual design, photography, website navigation and business writing, resulted in an extremely effective website.
The project was expertly managed from end to end which resulted in a fast and efficient process.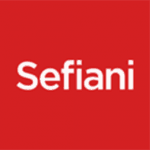 Digital Tsunami has supported us for many years now, and we continue to be impressed by the standard of service and advice. We not only get quality web design and implementation, but also honest feedback and suggestions which are crucial to the final product.
Digital Tsunami is able to discuss ideas with us and then develop them into a practical solution online, and this 'team' effort ensures the results are of the highest quality.
When our website is the first thing people look to when making an assessment on our company, I'm pleased to know that we have Andrew and his team behind us.
Digital Tsunami is awesome.
Knowledge far beyond my expectations, led to the site being beautifully creative with simplicity, which is just perfect for a young female artist.
Andrew's patience and respect was impeccable, but what I loved most, was that he just knew what to do EVERY single time ... just the perfect web creator.
Thank you Digital Tsunami. Thank you Andrew