Aerial video in 4K
August 8, 2015
What would entice a group of film-makers to leave the comfort of a luxurious hotel bed at two in the morning?
The opportunity to capture a stunning dawn sky, is the answer.
In May 2015, Director Andrew W Morse, pilot Stuart Sharpless and gimbal-operator / editor Hari Ravi left the five-star Kempinski Hotel Yinchuan in the middle of the night, then travelled two hours to the remote site of a Hanas wind farm. Their commitment was rewarded with a crisp and clear morning, as the sun lit the sky with vibrant pinks and reds.
The Wei Li Jing wind farm is located in a desolate part of Ningxia Province, bordering Inner Mongolia. Even in summer, early morning temperatures are low, and the crew was thankful for the loan of Russian army style faux fur caps and Chinese army style heavy coats, to retain some body warmth against the wind chill of this region, which is ideally suited to generating electricity with wind turbines.
Operating a DJI Inspire One unmanned aerial vehicle (UAV) with a 4K camera, the crew was able to capture wide angles of the landscape, high angles of the wind farms and dramatic imagery from close to the thirty-metre blades, as they rotated at high speed.
Andrew first directed aerials in 1987, while producing a TVC for a US client at the America's Cup over Gage Roads, off Fremantle, Western Australia. He has since filmed TVCs and corporate footage with front-mounts, side-mounts, Continental centre-mounts and the spherical Wescam camera system, with triple gyroscopic balance to offset the vibrations of the aircraft.
In 1992, he wrote, directed and produced a destination film for the Hong Kong Tourism Board, screened to inbound passengers on all Cathay Pacific flights. Entitled "Through the eyes of the Black Kite", the film showcased the vastly varied topography of the territory, as if from a bird's eye view.
Until relatively recently, aerial filming has utilised the reliable, twin-engined, Bell JetRanger helicopter as the camera platform. However in remote locations this is not always an available resource and excessively expensive to 'ferry' to and from the location. Large UAVs are not always practical, as many require batteries which are prohibited on aircraft and even trains!
Current lightweight UAVs, use batteries which can be permitted in aircraft carry-on baggage, provided strict fire-prevention criteria are met. Shenzhen based DJI, is a world leading UAV manufacturer and the Inspire One is its most versatile aircraft. Recent models which have been released include a version with a crop-spraying capability and one with a 6k camera.
The film produced for Hanas New Energy, demonstrated the extent of just one of the ten wind farms which the company manages in Ningxia and Inner Mongolia. Hanas operates an aggregate 250 Vestas wind towers, with a daily generating capacity of 500 MW of power.
View a low-resolution version of the film at Vimeo.
From Our Clients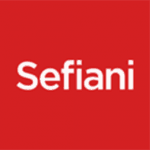 We continue to be impressed by the standard of service and advice. We not only get quality web design and implementation, but also honest feedback and suggestions which are crucial to the final product.
The launch .. was a success. We were able to present this live on a Wireless connection during our Sydney, Australia sales conference on a location with very limited internet bandwidth. This proves the technology used .. renders light webpages which are easy to download on a browser.
Comments I've heard from our employees were all positive and reflected precisely what we were looking for: a simple but concise, clean and effective webpage.
We acknowledge the timeframe given to you was extremely short but nevertheless you have sucessfully delivered the project on schedule .. the critical success factor was communication and availability of Digital Tsunami's team.
I am very glad we were able to partner with such a professional team as yours and I am confident any other initiatives with you will be as successful.
I am very happy with my new website from Digital Tsunami.
Not only did they design it, they also created my logo, and gave me valuable advice and professional feedback.
Through Digital Tsunami, my website now looks professional, easy to navigate and (through my customised CMS), easy to update.
Digital Tsunami provided an outstanding service throughout the whole web development process. Andrew spent extensive time early on to understand our business in order to provide additional conceptual and strategic contributions to the brand and corporate identity of Kinetic Defence Services to ensure the message was clear, precise and appealing to the target audience.
The development process was smooth and efficient and enabled us to have an input throughout to guarantee total satisfaction with the final look and feel of the site.
Digital Tsunami was professional, responsive and accurately interpreted our brief. The final result was a new website that was in keeping with the iBurst brand essence and proposition.