Craig International Ballistics website
Close
Overview
Craig International Ballistics is an innovative manufacturer of combat-proven body armour systems for defence force and police force personnel, ballistic glass and ballistic plates for aircraft, land transport and marine vessels. The company is ISO 9001 certified and has been producing security solutions since late last century.
Craig International Ballistics has manufactured ballistic panels for body armour and ships and ballistic-resistant windows for the Australian Bushmaster APC and the Chinook helicopter.
For the Australian Defence Force, Craig International Ballistics has supplied more than 100,000 Soft Armour Inserts (SAI) and hard ballistic plates (worn by troops in the conflict zones of Afghanistan, Iraq, and Timor L'Este), and is the largest supplier of police body armour in Australia.
A robust Research and Development division ensures that the company continually develops leading-edge armour systems. Craig International Ballistics has invested in (literally) cutting-edge technology, including an extreme high-pressure waterjet cutter, capable of slicing through steel.
Digital Tsunami was commissioned to develop a new responsive site to showcase these products and services online. As well as conveying corporate and product information, news and events, the site also presents considerable ballistics related information, including: a comprehensive glossary of terms; list of international stab and bullet resistant standards; FAQ; projectile impact videos and information on how to maintain personal body armour.
The responsive site automatically resizes to available browser width and orientation, on smartphones, phablets, tablets and desktops. Navigation adjusts from a pulldown menu on handheld devices to a horizontal main menu with individual pulldown submenus on desktops. Images resize and columns adjust (3, 2 or 1), subject to the precise width of the browser. A 'footer nav' offers an alternative form of navigation and a range of keywords and phrases, act as a valuable contributor to increased Google ranking.
In the past, Digital Tsunami has delivered multiple services to Craig International Ballistics, including identity, online, photography, print, and a video shot in Queensland and Victoria.
Details
| | |
| --- | --- |
| Client: | Craig International Ballistics |
| Solution/s: | online, web |
| Sector/s: | manufacturing, safety & security |
| Region/s: | Asia/Pacific |
| Language/s: | English |
| Scope: | mobile development, web design, web development |
| Features | User Guidelines documentation and training, WordPress CMS |
From Our Clients
Working with this team has been a delight and the resulting website far exceeds our expectations. All stages of the process were handled professionally, promptly and creatively. Discussions went smoothly, with flawless communication and suitable and sensible solutions whenever issues were raised. Time frames were either met or delivered early. The site was 100% accurate, indicating impressive attention to detail.
Without exception, the feedback on our site has been outstanding - clear and thoughtful layout, appropriate and interesting graphics and intuitive navigation.
Andrew and his team have supported Foodbank by providing web services for more than a decade.
In fact, they have just undertaken the first complete redevelopment of the original Foodbank website they built for us, and have been maintaining so ably since.
Andrew is creative and passionate and helps us to keep up, constantly looking for new ways to add value and improve our online communications channels.
I have viewed all the videos and would like to commend you on the excellent quality.
I would like to thank you for the excellent editing which portrays the event as dynamic and stimulating.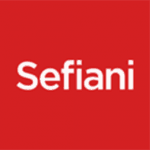 We continue to be impressed by the standard of service and advice. We not only get quality web design and implementation, but also honest feedback and suggestions which are crucial to the final product.
Thank you for all your efforts in creating our new website which achieves our agreed objectives : elegantly smart, yet understated, professional and easy to use.