Craig International Ballistics website
Close
Overview
Craig International Ballistics is an innovative manufacturer of combat-proven body armour systems for defence force and police force personnel, ballistic glass and ballistic plates for aircraft, land transport and marine vessels. The company is ISO 9001 certified and has been producing security solutions since late last century.
Craig International Ballistics has manufactured ballistic panels for body armour and ships and ballistic-resistant windows for the Australian Bushmaster APC and the Chinook helicopter.
For the Australian Defence Force, Craig International Ballistics has supplied more than 100,000 Soft Armour Inserts (SAI) and hard ballistic plates (worn by troops in the conflict zones of Afghanistan, Iraq, and Timor L'Este), and is the largest supplier of police body armour in Australia.
A robust Research and Development division ensures that the company continually develops leading-edge armour systems. Craig International Ballistics has invested in (literally) cutting-edge technology, including an extreme high-pressure waterjet cutter, capable of slicing through steel.
Digital Tsunami was commissioned to develop a new responsive site to showcase these products and services online. As well as conveying corporate and product information, news and events, the site also presents considerable ballistics related information, including: a comprehensive glossary of terms; list of international stab and bullet resistant standards; FAQ; projectile impact videos and information on how to maintain personal body armour.
The responsive site automatically resizes to available browser width and orientation, on smartphones, phablets, tablets and desktops. Navigation adjusts from a pulldown menu on handheld devices to a horizontal main menu with individual pulldown submenus on desktops. Images resize and columns adjust (3, 2 or 1), subject to the precise width of the browser. A 'footer nav' offers an alternative form of navigation and a range of keywords and phrases, act as a valuable contributor to increased Google ranking.
In the past, Digital Tsunami has delivered multiple services to Craig International Ballistics, including identity, online, photography, print, and a video shot in Queensland and Victoria.
Details
| | |
| --- | --- |
| Client: | Craig International Ballistics |
| Solution/s: | online, web |
| Sector/s: | manufacturing, safety & security |
| Region/s: | Asia/Pacific |
| Language/s: | English |
| Scope: | mobile development, web design, web development |
| Features | User Guidelines documentation and training, WordPress CMS |
From Our Clients
When I need a comprehensive online strategy and innovative solutions to achieve results for an important client, Andrew is the only person I need to call.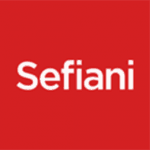 We are delighted with our new website and early feedback from clients and associates is very positive.
The overall impression is that it is a very professional, informative website and conveys the feeling that Sefiani is a quality organisation with skilled, friendly staff.
Thank you for all your help and patience in working with us for this successful outcome.
Andrew and his team have provided consistently good service and met both our needs and expectations. He certainly knows his stuff and delivers workable web solutions in a highly professional manner.
I happily recommend Andrew and the Digital Tsunami team.
I have dealt with many web marketing and support companies over the years, and have been very impressed with Digital Tsunami's response, advice and understanding of their field. I recommend talking to Andrew about your next web project.
.. accurately interpreted the project brief and the outcome was a piece of cost effective quality work.