Transformational Partner
Close
Overview
Transformational Partner is an Australian professional consultancy.
An initiative of Wanda J Carter, it offers support to senior businessmen in achieving their professional and personal objectives.
Digital Tsunami was invited by the client to contribute to the brand identity, and collaboratively arrived at the name Transformational Partner.
A concise, responsive scrolling page online site defines the circumstances in which businessmen may find themselves and displays the key components of the service offering.
Images were selected and the site developed to the client's specific needs within a short timeframe.
Details
| | |
| --- | --- |
| Client: | Transformational Partner |
| Solution/s: | online |
| Sector/s: | consultancy |
| Region/s: | Australia |
| Language/s: | English |
| Scope: | identity development, photography, online |
| Features | brand name co-creation, stock image selection, rapid deployment |
From Our Clients
Thank you for the development of an updated brand image for Wah Yuet in China.
While originally contracted to produce a video highlighting Wah Yuet's manufacturing capabilities, it was apparent very quickly that your understanding of our requirements, combined with your experience, were the perfect fit to create a new logo and style guidelines for the company. While relatively small in scope, you were dedicated to the success of the project and I am pleased to say that you hit the bullseye!
I have viewed all the videos and would like to commend you on the excellent quality.
I would like to thank you for the excellent editing which portrays the event as dynamic and stimulating.
Andrew W Morse and the Digital Tsunami team are world class, creative professionals in the challenging and highly competitive business of web page design and utilisation.
He understands business, he understands marketing, he understands communication and he understands design. And most importantly, his web pages pay for themselves within weeks of going online.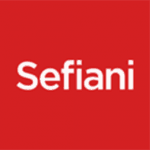 Digital Tsunami has supported us for many years now, and we continue to be impressed by the standard of service and advice. We not only get quality web design and implementation, but also honest feedback and suggestions which are crucial to the final product.
Digital Tsunami is able to discuss ideas with us and then develop them into a practical solution online, and this 'team' effort ensures the results are of the highest quality.
When our website is the first thing people look to when making an assessment on our company, I'm pleased to know that we have Andrew and his team behind us.
We have been fortunate to work with Andrew and his creative team from the inception of our business. The design and execution of our site has been fundamental in winning over clients and establishing our footprint in a very crowded space. We also place great value on their input into our business process.