Mercedes-Benz photography
Close
Overview
Mercedes-Benz has been engineering innovative, race-winning, luxury motor vehicles for over a century.
For the launch of the "S-Klasse", 400 international automotive journalists were invited to Stuttgart. In preparation for that launch, an S500 luxury saloon and German personnel were flown to Hong Kong for a photographic shoot.
Head of Production Andy Chan and Executive Producer Andrew W Morse (of Essential Asia, now a division of Digital Tsunami), and their crew of photographic technicians, grips, gaffers, stylists, make-up, hair and wardrobe artists and production assistants managed the shoot. Asian and European models were cast in Hong Kong.
The crew shot on Hong Kong locations, including the prestigious Clearwater Bay Golf and Country Club, the fluid contemporary architecture of the Convention and Exhibition Centre, the Excelsior Hotel, The Peak and the podium of Ocean Terminal in TsimShaTsui against the dramatic Hong Kong Island skyline.
Andrew W Morse has a long personal and professional connection with the Mercedes-Benz brand, having featured the cars in many feature film, TVC and corporate projects, and driven a Mercedes-Benz when attending high school!
Andy, Andrew and their crew also serviced the 35mm film shoot of the global launch film.
Details
| | |
| --- | --- |
| Client: | Mercedes-Benz |
| Solution/s: | photography |
| Sector/s: | advertising & marketing, automotive, manufacturing, retail, safety and security |
| Region/s: | Americas, Asia/Pacific, EMEA |
| Language/s: | English |
| Scope: | consulting, location photography, production servicing |
| Features | casting, location scouting, security (Hong Kong, China) |
From Our Clients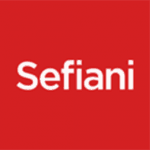 We continue to be impressed by the standard of service and advice. We not only get quality web design and implementation, but also honest feedback and suggestions which are crucial to the final product.
The launch .. was a success. We were able to present this live on a Wireless connection during our Sydney, Australia sales conference on a location with very limited internet bandwidth. This proves the technology used .. renders light webpages which are easy to download on a browser.
Comments I've heard from our employees were all positive and reflected precisely what we were looking for: a simple but concise, clean and effective webpage.
We acknowledge the timeframe given to you was extremely short but nevertheless you have sucessfully delivered the project on schedule .. the critical success factor was communication and availability of Digital Tsunami's team.
I am very glad we were able to partner with such a professional team as yours and I am confident any other initiatives with you will be as successful.
I don't know what you do, but you do it well.
Central to the development process is Digital Tsunami's thorough understanding of the project needs, clear and constant communication, and creative, innovative and meticulous approach to delivering solutions.
You are a true professional Andrew, and your team was very impressive.
The results will be seen around the globe shortly as we embark on our new advertising campaign. I do greatly appreciate the extra lengths you went to under difficult circumstances, to help us achieve our goal.