Mercedes-Benz photography
Close
Overview
Mercedes-Benz has been engineering innovative, race-winning, luxury motor vehicles for over a century.
For the launch of the "S-Klasse", 400 international automotive journalists were invited to Stuttgart. In preparation for that launch, an S500 luxury saloon and German personnel were flown to Hong Kong for a photographic shoot.
Head of Production Andy Chan and Executive Producer Andrew W Morse (of Essential Asia, now a division of Digital Tsunami), and their crew of photographic technicians, grips, gaffers, stylists, make-up, hair and wardrobe artists and production assistants managed the shoot. Asian and European models were cast in Hong Kong.
The crew shot on Hong Kong locations, including the prestigious Clearwater Bay Golf and Country Club, the fluid contemporary architecture of the Convention and Exhibition Centre, the Excelsior Hotel, The Peak and the podium of Ocean Terminal in TsimShaTsui against the dramatic Hong Kong Island skyline.
Andrew W Morse has a long personal and professional connection with the Mercedes-Benz brand, having featured the cars in many feature film, TVC and corporate projects, and driven a Mercedes-Benz when attending high school!
Andy, Andrew and their crew also serviced the 35mm film shoot of the global launch film.
Details
| | |
| --- | --- |
| Client: | Mercedes-Benz |
| Solution/s: | photography |
| Sector/s: | advertising & marketing, automotive, manufacturing, retail, safety and security |
| Region/s: | Americas, Asia/Pacific, EMEA |
| Language/s: | English |
| Scope: | consulting, location photography, production servicing |
| Features | casting, location scouting, security (Hong Kong, China) |
From Our Clients
I have enjoyed working with you on this important project and have been particularly impressed by your company's professionalism. The speed and accuracy of your work has been first rate and your creative input has been instrumental to the success of the project.
Andrew has a unique understanding of global business communication, combined with proven creativity in concept, design and production. He is extremely responsive to client's requirements and has the ability to adapt and implement solutions extremely quickly in competitive markets.
It is clear from the enthusiasm and professionalism shown, that Digital Tsunami views each client as a long term partner contributing ideas above and beyond the development of the site and we look forward to involving them in future marketing initiatives.
Andrew and the team at Digital Tsunami are an absolute joy to work with, going above and beyond to design and host an amazing website for Cameragal Montessori School. Their work has led to an increase in enrolments and greater visibility within the community. They are always quick to make suggestions for improvement and implement changes - the embodiment of great customer service.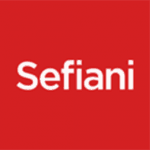 We continue to be impressed by the standard of service and advice. We not only get quality web design and implementation, but also honest feedback and suggestions which are crucial to the final product.