Cathay Pacific destination film
Close
Overview
Cathay Pacific Airways is Hong Kong's international airline, with a large fleet of wide-body aircraft flying to over one hundred destinations across the globe.
Andrew W Morse conceptualised and directed a short inbound destination film for Cathay Pacific. Inspired by the peregrines which soar on updrafts of Hong Kong's mountain peaks, the film was titled "Through the Eyes of a Black Kite".
Many hours of aerials were flown, and many feet of 35mm film exposed, to capture stunning low altitude vistas of the extreme variations in the topography of the territory. Long languid sequences included traversing the Mai Po Marshes and Plover Cove at dawn, vast expanses of green hills, craggy rock formations on the North Eastern coast, fishing villages on Peng Chau, and the dynamic (at any hour) Victoria Harbour.
Landing our helicopter on the construction site of the new international airport became an historic event. As the DP changed a magazine on the film camera, the Director alighted .. and became one of the very first air passengers to land at Chek Lap Kok!
The film was one in a series of destination films screened on CX flights for several years.
Details
| | |
| --- | --- |
| Client: | Cathay Pacific |
| Solution/s: | 35mm film, aerials |
| Sector/s: | tourism |
| Region/s: | Asia/Pacific |
| Language/s: | music |
| Scope: | screenwriting, directing, film production |
| Features | extensive aerial filming (Hong Kong) |
From Our Clients
I am very happy with my new website from Digital Tsunami.
Not only did they design it, they also created my logo, and gave me valuable advice and professional feedback.
Through Digital Tsunami, my website now looks professional, easy to navigate and (through my customised CMS), easy to update.
I recently engaged Digital Tsunami to design and build my 60-page website. I'm a website copywriter who relies heavily on web-generated business, so my own online presence needs to be impeccable.
The solution that Digital Tsunami supplied is brilliant. It meets my needs perfectly; it's clean, bold, elegant, fast, and easy to edit. I've had lots of very positive feedback about it, and since launch, my request for quote rate and conversion rate have increased markedly.
The team at Digital Tsunami was incredibly responsive, delivering a solution well ahead of deadline. Their technical knowledge was exceptional, they were innovative, and they were very meticulous. What's more, they understood my business and technical requirements and translated them into a user-friendly, refined, professional site which is conceptually simple and cohesive.
I have no hesitation in recommending the website design services of Digital Tsunami to any business .. that needs a stand-out online presence.
I don't know what you do, but you do it well.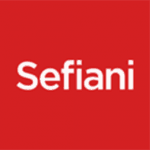 We continue to be impressed by the standard of service and advice. We not only get quality web design and implementation, but also honest feedback and suggestions which are crucial to the final product.
Andrew was able to create an entirely new website in a short period of time and to budget. He and his team worked very well with both our Marketing and IT team.