Cathay Pacific destination film
Close
Overview
Cathay Pacific Airways is Hong Kong's international airline, with a large fleet of wide-body aircraft flying to over one hundred destinations across the globe.
Andrew W Morse conceptualised and directed a short inbound destination film for Cathay Pacific. Inspired by the peregrines which soar on updrafts of Hong Kong's mountain peaks, the film was titled "Through the Eyes of a Black Kite".
Many hours of aerials were flown, and many feet of 35mm film exposed, to capture stunning low altitude vistas of the extreme variations in the topography of the territory. Long languid sequences included traversing the Mai Po Marshes and Plover Cove at dawn, vast expanses of green hills, craggy rock formations on the North Eastern coast, fishing villages on Peng Chau, and the dynamic (at any hour) Victoria Harbour.
Landing our helicopter on the construction site of the new international airport became an historic event. As the DP changed a magazine on the film camera, the Director alighted .. and became one of the very first air passengers to land at Chek Lap Kok!
The film was one in a series of destination films screened on CX flights for several years.
Details
| | |
| --- | --- |
| Client: | Cathay Pacific |
| Solution/s: | 35mm film, aerials |
| Sector/s: | tourism |
| Region/s: | Asia/Pacific |
| Language/s: | music |
| Scope: | screenwriting, directing, film production |
| Features | extensive aerial filming (Hong Kong) |
From Our Clients
Andrew has a unique understanding of global business communication, combined with proven creativity in concept, design and production. He is extremely responsive to client's requirements and has the ability to adapt and implement solutions extremely quickly in competitive markets.
Andrew helped us to see the potential of video in bringing our new website to life.
He held our hand through the process, making it as undaunting as possible.
He delivered a great selection of videos (from a one-day shoot), that really tell the Foodbank story and will be a great addition to our communications.
I worked with Andrew on a photography project that involved a high level of visual complexity for a multinational client. Andrew was clear and professional in his briefing, but at the same time, was open to other ideas and approaches.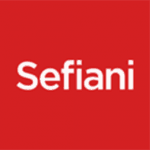 Digital Tsunami has supported us for many years now, and we continue to be impressed by the standard of service and advice. We not only get quality web design and implementation, but also honest feedback and suggestions which are crucial to the final product.
Digital Tsunami is able to discuss ideas with us and then develop them into a practical solution online, and this 'team' effort ensures the results are of the highest quality.
When our website is the first thing people look to when making an assessment on our company, I'm pleased to know that we have Andrew and his team behind us.
Andrew has provided Merrell Associates with reliable service, bringing a vast wealth of knowledge in IT to the task for more than the eight years I have been working here.
We have been helped by Andrew to solve all sorts of problems and if there isn't an immediate fix, solutions are found pretty quickly.