OneMusic NZ dynamic image panels
Close
Overview
The Australasian Performing Right Association and the Australasian Mechanical Copyright Owner's Society, now collectively branded as (APRA AMCOS) is the prime body in Australia and New Zealand for the protection of the rights of music composers and performers.
Founded in 1926, the organisation manages music copyright across all media.
APRA AMCOS had launched an initiative in New Zealand with a contemporary responsive web presence. With the internal development team fully occupied with other tasks, Digital Tsunami was engaged to implement a dynamic system enabling multiple shapes, orientations and formats for home page linked panels.
Although a relatively minor task, to be entrusted with a critical functionality and to collaborate with the Sydney and Auckland based team-leads was a pleasure. Contributing even the smallest component to a contemporary and visually appealing site is professionally satisfying.
Details
| | |
| --- | --- |
| Client: | One Music NZ |
| Solution/s: | online |
| Sector/s: | broadcasting, communications & entertainment, financial services |
| Region/s: | Asia/Pacific |
| Language/s: | English |
| Scope: | responsive development, mobile development |
| Features | CSS |
From Our Clients
When I need a comprehensive online strategy and innovative solutions to achieve results for an important client, Andrew is the only person I need to call.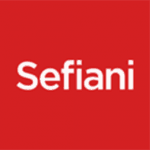 We are delighted with our new website and early feedback from clients and associates is very positive.
The overall impression is that it is a very professional, informative website and conveys the feeling that Sefiani is a quality organisation with skilled, friendly staff.
Thank you for all your help and patience in working with us for this successful outcome.
Since 2003, Digital Tsunami has collaborated with Personal Broadband Australia to deliver many online solutions, including the latest www.pba.com.au site.
Central to the development process is Digital Tsunami's thorough understanding of the project needs, clear and constant communication, and creative, innovative and meticulous approach to delivering solutions.
The results are clean, intuitive, refined and cohesive, with rapidly loading pages and extremely high usability.
The benefit to PBA of this long-term relationship has been the highly effective way in which Digital Tsunami has implemented and enhanced my vision on every project.
.. exceptional service and experience across all elements of web development from interactive strategy and marketing through to interface design and project management.
Working with this team has been a delight and the resulting website far exceeds our expectations. All stages of the process were handled professionally, promptly and creatively. Discussions went smoothly, with flawless communication and suitable and sensible solutions whenever issues were raised. Time frames were either met or delivered early. The site was 100% accurate, indicating impressive attention to detail.
Without exception, the feedback on our site has been outstanding - clear and thoughtful layout, appropriate and interesting graphics and intuitive navigation.