OneMusic NZ dynamic image panels
Close
Overview
The Australasian Performing Right Association and the Australasian Mechanical Copyright Owner's Society, now collectively branded as (APRA AMCOS) is the prime body in Australia and New Zealand for the protection of the rights of music composers and performers.
Founded in 1926, the organisation manages music copyright across all media.
APRA AMCOS had launched an initiative in New Zealand with a contemporary responsive web presence. With the internal development team fully occupied with other tasks, Digital Tsunami was engaged to implement a dynamic system enabling multiple shapes, orientations and formats for home page linked panels.
Although a relatively minor task, to be entrusted with a critical functionality and to collaborate with the Sydney and Auckland based team-leads was a pleasure. Contributing even the smallest component to a contemporary and visually appealing site is professionally satisfying.
Details
| | |
| --- | --- |
| Client: | One Music NZ |
| Solution/s: | online |
| Sector/s: | broadcasting, communications & entertainment, financial services |
| Region/s: | Asia/Pacific |
| Language/s: | English |
| Scope: | responsive development, mobile development |
| Features | CSS |
From Our Clients
It is clear from the enthusiasm and professionalism shown, that Digital Tsunami views each client as a long term partner contributing ideas above and beyond the development of the site and we look forward to involving them in future marketing initiatives.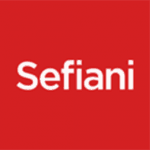 Digital Tsunami has supported us for many years now, and we continue to be impressed by the standard of service and advice. We not only get quality web design and implementation, but also honest feedback and suggestions which are crucial to the final product.
Digital Tsunami is able to discuss ideas with us and then develop them into a practical solution online, and this 'team' effort ensures the results are of the highest quality.
When our website is the first thing people look to when making an assessment on our company, I'm pleased to know that we have Andrew and his team behind us.
You are a true professional Andrew, and your team was very impressive.
The results will be seen around the globe shortly as we embark on our new advertising campaign. I do greatly appreciate the extra lengths you went to under difficult circumstances, to help us achieve our goal.
The team at Digital Tsunami was incredibly responsive, delivering a solution well ahead of deadline. Their technical knowledge was exceptional, they were innovative, and they were very meticulous. What's more, they understood my business and technical requirements and translated them into a user-friendly, refined, professional site which is conceptually simple and cohesive.
We are very pleased with the end result. It was good to have you pushing us along for material in order that we met the agreed completion deadline - you certainly are good project managers!