Overview
XTEK Limited is a leading provider of personal protective equipment and advanced technologies for military and law enforcement clients, worldwide.
An Australian listed company (ASX:XTE), XTEK has recently consolidated its corporate structure and updating its online presence to more accurately reflect and service its international capabilities and clients, after acquiring a continental US manufacturer of ballistic products.
An initial step in this process was the registration of domain names. Digital Tsunami made suggestions of appropriate top level domain names, and amongst those registered were XTEK.global, XTEK.group, XTEK.technology and HighComArmor.global.
The new website is clean, responsive and well-segmented with a contemporary style. Built on a client usable CMS, the site offers extremely high user experience and efficient multi-point navigation. The XTEK group website was launched at the AGM in 2022.
Details
| | |
| --- | --- |
| Client: | XTEK Limited |
| Solution/s: | web |
| Sector/s: | manufacturing, safety & security, |
| Region/s: | Americas, Asia/Pacific, EMEA |
| Language/s: | English |
| Scope: | consulting, website design, web development |
| Features | photo galleries, secure staff login, footer links, CMS, video production |
From Our Clients
Thanks very much for the speed & professionalism with which you continue to service our needs, despite the fact that this is provided pro bono !
Your ongoing generosity in donating the services of Digital Tsunami to Foodbank is appreciated more than you know. We, and the 30,000 people a day you help us feed, are indebted to you.
For providing a reliable, fast, and well maintained hosting service for business websites, I recommend Andrew and his company Digital Tsunami. The technical support given has been above and beyond, their hosting the fastest I have experienced, and is very well maintained with no issues.
Andrew certainly bends over backwards for his new and current clients, and I can tell he genuinely cares about providing nothing short of an outstanding service.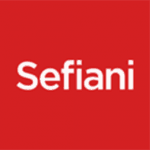 We are delighted with our new website and early feedback from clients and associates is very positive.
The overall impression is that it is a very professional, informative website and conveys the feeling that Sefiani is a quality organisation with skilled, friendly staff.
Thank you for all your help and patience in working with us for this successful outcome.
Your team has been great to work with. Tamara is very quick to catch on to things and Amir's code and CSS has impressed David due to its' simplicity and elegance.
.. very knowledgeable, creative and patient while also pushing me to work through the many decisions such a project involves.