Sydney multi-cam time-lapse
Close
Overview
Time lapse sequences enhance reality by accelerating speed and dramatically compressing time spans.
To further accentuate time lapse, several techniques are becoming popular with film-makers. Tilt shift generator, hyperlapse and slider mounted cameras are just some of these techniques.
Working together with photographer Graham Jepson, Digital Tsunami captured the iconic Sydney Harbour Bridge and Sydney CBD, viewed along the Harbour promenade.
Pedestrian and marine activity provided rapid action as the sun set and building lights switched on.
Multiple matched cameras and a slider provided several viewpoints, intercut to emphasise the action.
Details
| | |
| --- | --- |
| Client: | |
| Solution/s: | video |
| Sector/s: | logistics |
| Region/s: | Asia Pacific |
| Language/s: | English |
| Scope: | time lapse, video production |
| Features | |
From Our Clients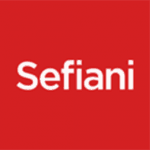 We continue to be impressed by the standard of service and advice. We not only get quality web design and implementation, but also honest feedback and suggestions which are crucial to the final product.
We have been fortunate to work with Andrew and his creative team from the inception of our business. The design and execution of our site has been fundamental in winning over clients and establishing our footprint in a very crowded space. We also place great value on their input into our business process.
You are a true professional Andrew, and your team was very impressive.
The results will be seen around the globe shortly as we embark on our new advertising campaign. I do greatly appreciate the extra lengths you went to under difficult circumstances, to help us achieve our goal.
Andrew and his team have supported Foodbank by providing web services for more than a decade.
In fact, they have just undertaken the first complete redevelopment of the original Foodbank website they built for us, and have been maintaining so ably since.
Andrew is creative and passionate and helps us to keep up, constantly looking for new ways to add value and improve our online communications channels.
Foodbank has experienced unprecedented growth .. there is no doubt that the new Foodbank website, designed, built and maintained pro bono by Digital Tsunami, has been the principle tool in lifting Foodbank's profile. It is because our website is so engaging, that we have captured these donations. Foodbank just wouldn't be where we are today without Digital Tsunami.