Sydney multi-cam time-lapse
Close
Overview
Time lapse sequences enhance reality by accelerating speed and dramatically compressing time spans.
To further accentuate time lapse, several techniques are becoming popular with film-makers. Tilt shift generator, hyperlapse and slider mounted cameras are just some of these techniques.
Working together with photographer Graham Jepson, Digital Tsunami captured the iconic Sydney Harbour Bridge and Sydney CBD, viewed along the Harbour promenade.
Pedestrian and marine activity provided rapid action as the sun set and building lights switched on.
Multiple matched cameras and a slider provided several viewpoints, intercut to emphasise the action.
Details
| | |
| --- | --- |
| Client: | |
| Solution/s: | video |
| Sector/s: | logistics |
| Region/s: | Asia Pacific |
| Language/s: | English |
| Scope: | time lapse, video production |
| Features | |
From Our Clients
Since 2003, Digital Tsunami has collaborated with Personal Broadband Australia to deliver many online solutions, including the latest www.pba.com.au site.
Central to the development process is Digital Tsunami's thorough understanding of the project needs, clear and constant communication, and creative, innovative and meticulous approach to delivering solutions.
The results are clean, intuitive, refined and cohesive, with rapidly loading pages and extremely high usability.
The benefit to PBA of this long-term relationship has been the highly effective way in which Digital Tsunami has implemented and enhanced my vision on every project.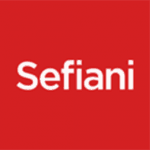 We are delighted with our new website and early feedback from clients and associates is very positive.
The overall impression is that it is a very professional, informative website and conveys the feeling that Sefiani is a quality organisation with skilled, friendly staff.
Thank you for all your help and patience in working with us for this successful outcome.
Andrew has a unique understanding of global business communication, combined with proven creativity in concept, design and production. He is extremely responsive to client's requirements and has the ability to adapt and implement solutions extremely quickly in competitive markets.
Andrew and the team at Digital Tsunami are an absolute joy to work with, going above and beyond to design and host an amazing website for Cameragal Montessori School. Their work has led to an increase in enrolments and greater visibility within the community. They are always quick to make suggestions for improvement and implement changes - the embodiment of great customer service.
I have enjoyed working with you on this important project and have been particularly impressed by your company's professionalism. The speed and accuracy of your work has been first rate and your creative input has been instrumental to the success of the project.