Overview
Macquarie University Law Society (MULS) is a law student association, dynamic in both professional and social activities at the University and within the Sydney legal community.
The Executive Committee commissioned Digital Tsunami to print the student edited magazine "The Brief".
With a print run of less than a thousand, the most cost effective print method for a 44 page magazine was not offset, but high quality laser print, primarily one-colour print, stapled with a colour cover and an inserted 8 page colour supplement.
Digital Tsunami also developed an identity, designed and printed stationery, designed and printed a freestanding retractable banner, periodical student magazines and delivered a website.
Details
| | |
| --- | --- |
| Client: | Macquarie University Law Society |
| Solution/s: | print |
| Sector/s: | education & training |
| Region/s: | Asia & Pacific |
| Language/s: | English |
| Scope: | short-run magazine print |
| Features | monochrome and colour laser print, collated and stapled |
From Our Clients
Thanks very much for the speed & professionalism with which you continue to service our needs, despite the fact that this is provided pro bono !
Your ongoing generosity in donating the services of Digital Tsunami to Foodbank is appreciated more than you know. We, and the 30,000 people a day you help us feed, are indebted to you.
I recently engaged Digital Tsunami to design and build my 60-page website. I'm a website copywriter who relies heavily on web-generated business, so my own online presence needs to be impeccable.
The solution that Digital Tsunami supplied is brilliant. It meets my needs perfectly; it's clean, bold, elegant, fast, and easy to edit. I've had lots of very positive feedback about it, and since launch, my request for quote rate and conversion rate have increased markedly.
The team at Digital Tsunami was incredibly responsive, delivering a solution well ahead of deadline. Their technical knowledge was exceptional, they were innovative, and they were very meticulous. What's more, they understood my business and technical requirements and translated them into a user-friendly, refined, professional site which is conceptually simple and cohesive.
I have no hesitation in recommending the website design services of Digital Tsunami to any business .. that needs a stand-out online presence.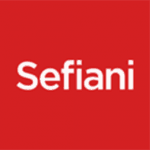 Digital Tsunami has supported us for many years now, and we continue to be impressed by the standard of service and advice. We not only get quality web design and implementation, but also honest feedback and suggestions which are crucial to the final product.
Digital Tsunami is able to discuss ideas with us and then develop them into a practical solution online, and this 'team' effort ensures the results are of the highest quality.
When our website is the first thing people look to when making an assessment on our company, I'm pleased to know that we have Andrew and his team behind us.
(We) took a fairly substantial audit of .. sophisticated sites both technically and creatively .. Out of six prominent designers, Digital Tsunami stood out.
The quality of the images, the sophisticated management of text .. together with smooth animations makes (our) website of very high calibre.
I would personally rate this site in the top 2 percent of world wide web sites today.
Digital Tsunami's work for Leighton International has been of an extremely high quality, highly responsive and flexible in approach. Andrew and his team worked with us to understand our needs and find the most appropriate solutions.