Overview
Macquarie University Law Society (MULS) is an association for law students, dynamic in both  professional and social activities at the University and within the Sydney legal community.
The Executive Committee commissioned Digital Tsunami to develop a website for the association, and to redevelop the MULS identity.
While the brief was not constrained by University policy, Digital Tsunami devised an identity (and a website) which were entirely compliant with the Macquarie University brand style guide within the strong contemporary feel which the young students demanded.
Integrating components of the university's brand the central lighthouse was prominently positioned on a liquid sea below a seven pointed star to convey a brilliant beacon on a constantly changing landscape.
The classical serif font, bold colour and capital letters all imbue the identity with contemporary confidence and the prospect of a bright future.
Digital Tsunami also designed and printed stationery, periodical student magazines, freestanding banners and delivered a website.
Details
| | |
| --- | --- |
| Client: | Macquarie University Law Society |
| Solution/s: | branding |
| Sector/s: | education & training |
| Region/s: | Asia & Pacific |
| Language/s: | English |
| Scope: | identity development |
| Features | consulting, eStrategy, print |
From Our Clients
The launch .. was a success. We were able to present this live on a Wireless connection during our Sydney, Australia sales conference on a location with very limited internet bandwidth. This proves the technology used .. renders light webpages which are easy to download on a browser.
Comments I've heard from our employees were all positive and reflected precisely what we were looking for: a simple but concise, clean and effective webpage.
We acknowledge the timeframe given to you was extremely short but nevertheless you have sucessfully delivered the project on schedule .. the critical success factor was communication and availability of Digital Tsunami's team.
I am very glad we were able to partner with such a professional team as yours and I am confident any other initiatives with you will be as successful.
Our take-away menu advertised TamarindThai.com.au, even though the site didn't exist.
Digital Tsunami offered great ideas and design to set up a professional website that matches our name, ideas and style of the restaurant.
Andrew is very knowledgeable IT professional and he never hesitated to see and consult us in the restaurant.
I have enjoyed working with you on this important project and have been particularly impressed by your company's professionalism. The speed and accuracy of your work has been first rate and your creative input has been instrumental to the success of the project.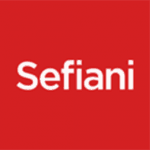 We continue to be impressed by the standard of service and advice. We not only get quality web design and implementation, but also honest feedback and suggestions which are crucial to the final product.
You have demonstrated patience, perseverance, attention to detail and a rare ability to perceive what was needed even when we didn't. We are delighted with the site, it performs and looks great and our enquiry rate since it superseded our previous website has already increased by 20%.