Huangpu River, Shanghai time-lapse
Close
Overview
This time lapse captured on the morning of the double eleventh (November 11), 2016, demonstrates constant marine activity.
Shanghai is the largest city (by population) in the world, and has the world's busiest container port.
From my office on the 55th floor, I was able to see 360 degree views of the city and apart from one stretch of water with wind towers, the skyline was entirely a built environment.
As this time lapse advances, tall shadows move across the river. These are shadows of three 'skyscrapers': Jin Mao Tower (421 m), Shanghai World Finance Centre (492 m), and Shanghai Tower (632 m), which together comprise the heaviest built environment on the planet!
Sources:
List of cities by population
List of busiest container ports
Details
| | |
| --- | --- |
| Client: | |
| Solution/s: | video |
| Sector/s: | logistics |
| Region/s: | Asia Pacific |
| Language/s: | English |
| Scope: | time lapse, video production |
| Features | |
From Our Clients
Andrew and the team at Digital Tsunami are an absolute joy to work with, going above and beyond to design and host an amazing website for Cameragal Montessori School. Their work has led to an increase in enrolments and greater visibility within the community. They are always quick to make suggestions for improvement and implement changes - the embodiment of great customer service.
The team at Digital Tsunami was incredibly responsive, delivering a solution well ahead of deadline. Their technical knowledge was exceptional, they were innovative, and they were very meticulous. What's more, they understood my business and technical requirements and translated them into a user-friendly, refined, professional site which is conceptually simple and cohesive.
When I need a comprehensive online strategy and innovative solutions to achieve results for an important client, Andrew is the only person I need to call.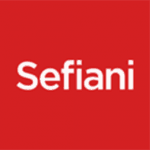 We continue to be impressed by the standard of service and advice. We not only get quality web design and implementation, but also honest feedback and suggestions which are crucial to the final product.
We are all very happy with the new website and believe it captures the essence of the Group One brand.
Andrew and colleagues were able to assist at every step of the website production process, providing a sleek layout with high quality images. We would like to thank the Digital Tsunami team for an excellent job.