Helping Hand annual MTR poster campaign 2022
Close
Overview
Helping Hand is a charitable organisation which offers support to elderly Hong Kong citizens who lack financial resources. Primary fundraising is the annual sale of cookies, promoted by a Lunar New Year print and outdoor campaign, featuring Hong Kong superstar, Jacky Cheung Hok-yau.
The initiative of Producer Andy Chan, supporting Helping Hand has been a component of Digital Tsunami's corporate social responsibility (CSR) programme since 2006.
For 16 years, Andy has managed the production of live action video or studio photography pro-bono. In 2021, Henry Wong photographed for the campaign at no cost. In past years, DP Martin Li, and photographers Bobby Lee and Joe Chan have provided their services.
The poster will appear as print ads in daily newspapers and prominently as billboards and light boxes in public transport. It is gratifying for the Digital Tsunami brand to be credited alongside long-term supporters Mass Transit Railway (MTR) and the iconic Star Ferry.
Details
| | |
| --- | --- |
| Client: | Helping Hand |
| Solution/s: | photography, production, print |
| Sector/s: | advertising & marketing, financial services, healthcare |
| Region/s: | Asia & Pacific |
| Language/s: | Cantonese, English |
| Scope: | studio photography |
| Features | liaison (Hong Kong) |
From Our Clients
The services provided included the registration of our domain name, establishment of our email accounts, and development & hosting of our website, were all executed rapidly and effectively. We also appreciate the service of upgrading our list of 150 shelf company names (in Chinese characters and English) every 2 weeks.
We valued the high level of creative design provided by Digital Tsunami, both for the website and the corporate identity.
I happily recommend Andrew and the Digital Tsunami team.
I have dealt with many web marketing and support companies over the years, and have been very impressed with Digital Tsunami's response, advice and understanding of their field. I recommend talking to Andrew about your next web project.
By taking the time to understand our business, industry and vision, Digital Tsunami created a site that truly reflected our leadership position in the market and our strategic direction.
Digital Tsunami's expertise in visual design, photography, website navigation and business writing, resulted in an extremely effective website.
The project was expertly managed from end to end which resulted in a fast and efficient process.
I don't know what you do, but you do it well.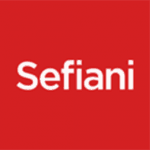 We are delighted with our new website and early feedback from clients and associates is very positive.
The overall impression is that it is a very professional, informative website and conveys the feeling that Sefiani is a quality organisation with skilled, friendly staff.
Thank you for all your help and patience in working with us for this successful outcome.