Helping Hand annual MTR poster campaign 2022
Close
Overview
Helping Hand is a charitable organisation which offers support to elderly Hong Kong citizens who lack financial resources. Primary fundraising is the annual sale of cookies, promoted by a Lunar New Year print and outdoor campaign, featuring Hong Kong superstar, Jacky Cheung Hok-yau.
The initiative of Producer Andy Chan, supporting Helping Hand has been a component of Digital Tsunami's corporate social responsibility (CSR) programme since 2006.
For 16 years, Andy has managed the production of live action video or studio photography pro-bono. In 2021, Henry Wong photographed for the campaign at no cost. In past years, DP Martin Li, and photographers Bobby Lee and Joe Chan have provided their services.
The poster will appear as print ads in daily newspapers and prominently as billboards and light boxes in public transport. It is gratifying for the Digital Tsunami brand to be credited alongside long-term supporters Mass Transit Railway (MTR) and the iconic Star Ferry.
Details
| | |
| --- | --- |
| Client: | Helping Hand |
| Solution/s: | photography, production, print |
| Sector/s: | advertising & marketing, financial services, healthcare |
| Region/s: | Asia & Pacific |
| Language/s: | Cantonese, English |
| Scope: | studio photography |
| Features | liaison (Hong Kong) |
From Our Clients
Digital Tsunami is awesome.
Knowledge far beyond my expectations, led to the site being beautifully creative with simplicity, which is just perfect for a young female artist.
Andrew's patience and respect was impeccable, but what I loved most, was that he just knew what to do EVERY single time ... just the perfect web creator.
Thank you Digital Tsunami. Thank you Andrew
Andrew W Morse and the Digital Tsunami team are world class, creative professionals in the challenging and highly competitive business of web page design and utilisation.
He understands business, he understands marketing, he understands communication and he understands design. And most importantly, his web pages pay for themselves within weeks of going online.
You have demonstrated patience, perseverance, attention to detail and a rare ability to perceive what was needed even when we didn't. We are delighted with the site, it performs and looks great and our enquiry rate since it superseded our previous website has already increased by 20%.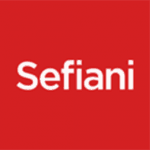 We are delighted with our new website and early feedback from clients and associates is very positive.
The overall impression is that it is a very professional, informative website and conveys the feeling that Sefiani is a quality organisation with skilled, friendly staff.
Thank you for all your help and patience in working with us for this successful outcome.
Thank you for all your efforts in creating our new website which achieves our agreed objectives : elegantly smart, yet understated, professional and easy to use.