Hanas LNG time-lapse
Close
Overview
For decades, China's primary energy source has been coal, resulting in skies heavy with unhealthy particulate matter.
In China's far northern Ningxia Hui Autonomous Region (adjacent to Inner Mongolia), Hanas New Energy is an LNG and renewable energy producer. Contributing to the transformation of the power generation sector in China, Hanas is utilising low-carbon and renewable energy sources to generate electricity. For years, Hanas has operated the most efficient LNG liquefaction plant in China.
In three locations around the Chinese East coast, Hanas plans to invest billions of RMB in the construction and operation of LNG terminals, and will then extend into the hinterland of some of the world's most populous regions with LNG refuelling stations.
In advance of the Singapore LNG Expo, Digital Tsunami was commissioned to produce a video to promote Hanas to the world LNG market.
With an international team of production personnel, Digital Tsunami shot time-lapse sequences in multiple locations around China from Yinchuan in the central north, to Zhuhai in the south, Putian in the north-east, Shanghai in the east  and Hong Kong in the south-east.
Details
| | |
| --- | --- |
| Client: | Hanas New Energy Group |
| Solution/s: | timelapse |
| Sector/s: | energy & environment |
| Region/s: | Asia/Pacific |
| Language/s: | |
| Scope: | aerial video, computer animation, time-lapse, video production, scriptwriting, dual language narration recording and post-production |
| Features | shooting in Hong Kong, Putian, Shanghai, Yinchuan and Zhuhai |
From Our Clients
I could not be more delighted. Once again Thank You. You and your team at Digital Tsunami have been incredible.
Andrew helped us to see the potential of video in bringing our new website to life.
He held our hand through the process, making it as undaunting as possible.
He delivered a great selection of videos (from a one-day shoot), that really tell the Foodbank story and will be a great addition to our communications.
Andrew has provided Merrell Associates with reliable service, bringing a vast wealth of knowledge in IT to the task for more than the eight years I have been working here.
We have been helped by Andrew to solve all sorts of problems and if there isn't an immediate fix, solutions are found pretty quickly.
.. organised, meticulously detailed and yet flexible - always serving client needs to the highest standards. From a client perspective, you can expect high quality, timely completion and minimal fuss.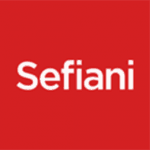 Digital Tsunami has supported us for many years now, and we continue to be impressed by the standard of service and advice. We not only get quality web design and implementation, but also honest feedback and suggestions which are crucial to the final product.
Digital Tsunami is able to discuss ideas with us and then develop them into a practical solution online, and this 'team' effort ensures the results are of the highest quality.
When our website is the first thing people look to when making an assessment on our company, I'm pleased to know that we have Andrew and his team behind us.