Hanas LNG animation
Close
Overview
In China, the primary energy source for decades has been coal, resulting in skies heavy with dirty particulate matter.
At the forefront of China's energy transformation, is the clean and renewable energy producer, Hanas New Energy.
In the far northern Ningxia Hui Autonomous Region (adjacent to Inner Mongolia), Hanas processes natural gas to deliver electricity and a safe and reliable cooking fuel to millions of businesses and residents. For over a decade, Hanas has operated the most efficient LNG liquefaction plant in China.
In three locations around the Chinese East coast, Hanas plans to invest billions of RMB in the construction and operation of LNG terminals, and will then extend into the hinterland of some of the world's most populous regions with LNG refuelling stations.
To present a hyper-realistic vision of these future assets, Digital Tsunami conceived and produced computer graphics in 4K resolution. Ships, road transport, structures and sea were integrated to present fuel flow in virtual reality (VR).
Details
| | |
| --- | --- |
| Client: | Hanas New Energy Group |
| Solution/s: | immersive |
| Sector/s: | energy & environment |
| Region/s: | Asia/Pacific |
| Language/s: | English, Mandarin |
| Scope: | computer animation, scriptwriting |
| Features | all content produced in 4K resolution |
From Our Clients
It is clear from the enthusiasm and professionalism shown, that Digital Tsunami views each client as a long term partner contributing ideas above and beyond the development of the site and we look forward to involving them in future marketing initiatives.
When I need a comprehensive online strategy and innovative solutions to achieve results for an important client, Andrew is the only person I need to call.
Central to the development process is Digital Tsunami's thorough understanding of the project needs, clear and constant communication, and creative, innovative and meticulous approach to delivering solutions.
Once again, thanks for your promptness and partnership.
The current challenge of my job at Abbott is one of the greatest I've faced in 25 years of IT career. It's reassuring to know I can count on people like you when things go wrong.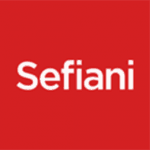 We continue to be impressed by the standard of service and advice. We not only get quality web design and implementation, but also honest feedback and suggestions which are crucial to the final product.