Overview
Accomplished Melbourne artist Rone spent a year designing and implementing an ephemeral immersive installation in the "Burnham Beeches", a derelict 1930s streamline-moderne mansion on Melbourne's outskirts.
After a six-week public exhibition, the property was to be returned to its original state with white walls and rooms cleared of the installed light and audio equipment, furniture, fittings, artworks, wallpaper, murals, penetrating trees and pervasive leaf litter.
In order to document the installation's intrinsic impermanence, Rone decided to create a hyperlapse. He approached Digital Tsunami to organise the technology required, and so dolly track and a motion control rig and experienced operator were arranged.
In collaboration with Rone, lighting cameraman and editor Chris Matthews, and motion control rig operator Gerald Thompson, a sixty second hyperlapse sequence was choreographed. In synch to music, the camera panned, tilted and zoomed as it travelled along a twenty metre track, which was replicated more than sixty times. Two long tables in a dining hall and everything including the bar beyond were progressively removed.
In editing, Chris dissolved slowly between selected shots to convey the ephemerality of the installation as the room reverted from an immersive environment to a bare white shell.
Multiple matched cameras and a slider provided several viewpoints, intercut to emphasise the action.
Details
| | |
| --- | --- |
| Client: | Rone |
| Solution/s: | timelapse |
| Sector/s: | entertainment |
| Region/s: | Asia Pacific |
| Language/s: | English |
| Scope: | time lapse, video production |
| Features | hyperlapse, dolly track |
From Our Clients
Service delivery is precisely what was asked, while respecting deadlines and budget constraints. Digital Tsunami are very good value for money, particularly for quick wins without long pre-planning project phases.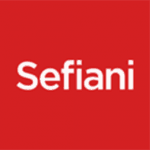 We continue to be impressed by the standard of service and advice. We not only get quality web design and implementation, but also honest feedback and suggestions which are crucial to the final product.
Working with this team has been a delight and the resulting website far exceeds our expectations. All stages of the process were handled professionally, promptly and creatively. Discussions went smoothly, with flawless communication and suitable and sensible solutions whenever issues were raised. Time frames were either met or delivered early. The site was 100% accurate, indicating impressive attention to detail.
Without exception, the feedback on our site has been outstanding - clear and thoughtful layout, appropriate and interesting graphics and intuitive navigation.
Andrew W Morse and the Digital Tsunami team are world class, creative professionals in the challenging and highly competitive business of web page design and utilisation.
He understands business, he understands marketing, he understands communication and he understands design. And most importantly, his web pages pay for themselves within weeks of going online.
I could not be more delighted. Once again Thank You. You and your team at Digital Tsunami have been incredible.