Optim print collaterals
Close
Overview
Optim has a reputation for facilitating solutions for internationally challenging, exceptionally valuable and critically time-sensitive logistics with a highly agile approach and exceptionally personalised service.
Digital Tsunami has closely collaborated with Optim to ensure branding consistency across all client touchpoints.
Firstly, Digital Tsunami refreshed the 1992 Optim identity. Secondly, electronic document templates were designed. Thirdly, business cards and A5 notepads were designed and printed, 'wrap' artwork for a prime mover designed, and office signage co-ordinated. Fourthly, Digital Tsunami developed the online presence and edited a dynamic video to convey the geographical and transport methods utilised in serving Optim clients.
The most recent deliverables included a high-end presentation folder and electronic templates for datasheets and case studies. These will be utilised for new business pitches and printed quotations.
By designing electronic templates, Optim's investment is maximised, as they enable bespoke in-house customisation and on-demand printing.
The presentation folder was designed with powerful visuals and minimal text (logo and brandline only), to maximise shelf life, as future telephone or address changes will not render the folder redundant.
The folder was printed on stiff card with spot colour, matt lamination and a gloss spot UV finish, to maximise impact. An impressive image of a vast load of equipment on a tarmac awaiting aircraft loading, was printed on the inside of the folder and the document flaps, to maximise impact when opened.
Details
| | |
| --- | --- |
| Client: | Optim Global Logistics |
| Solution/s: | print |
| Sector/s: | logistics |
| Region/s: | Asia / Pacific, Australia, EMEA, Americas, Africa |
| Language/s: | English |
| Scope: | print |
| Features | brand development, logo development, print design, web development |
From Our Clients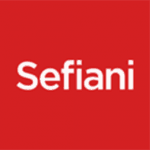 We continue to be impressed by the standard of service and advice. We not only get quality web design and implementation, but also honest feedback and suggestions which are crucial to the final product.
I have enjoyed working with you on this important project and have been particularly impressed by your company's professionalism. The speed and accuracy of your work has been first rate and your creative input has been instrumental to the success of the project.
The launch .. was a success. We were able to present this live on a Wireless connection during our Sydney, Australia sales conference on a location with very limited internet bandwidth. This proves the technology used .. renders light webpages which are easy to download on a browser.
Comments I've heard from our employees were all positive and reflected precisely what we were looking for: a simple but concise, clean and effective webpage.
We acknowledge the timeframe given to you was extremely short but nevertheless you have sucessfully delivered the project on schedule .. the critical success factor was communication and availability of Digital Tsunami's team.
I am very glad we were able to partner with such a professional team as yours and I am confident any other initiatives with you will be as successful.
It is clear from the enthusiasm and professionalism shown, that Digital Tsunami views each client as a long term partner contributing ideas above and beyond the development of the site and we look forward to involving them in future marketing initiatives.
Thank you for all your efforts in creating our new website which achieves our agreed objectives : elegantly smart, yet understated, professional and easy to use.