Overview
XTEK Limited is a leading integrated solutions provider for military, law enforcement, government agencies and commercial clients.
An Australian listed company (ASX:XTE), XTEK offers an extensive product range including: Unmanned Aircraft Vehicle (UAV); robotic Improvised Explosive Device Disposal and Explosive Ordnance Disposal (IEDD/EOD) detection and disablement solutions; high risk response tactical solutions; forensics solutions; training; R&D; and sporting hunter weapons, ammunition and accessories.
The methodology for developing a scalable solution for XTEK, commenced with a Website Requirements Specification which included: determining the overall website strategic objectives; comparative market research and benchmarking; concept development; development of website structural recommendations; development of a comprehensive web strategy (with associated documentation); information architecture and site mapping documentation; wireframe development; Usability testing for initial wireframes with documented findings; initial SEO development; research and SEO strategy; and metrics and site analytics configuration.
These processes were all completed before a design was commenced. The screenshots indicate the value of the process in delivering an effective solution. The website product section is populated directly into the SilverStripe CMS from a CSV file generated by the client's online commercial system.
Details
| | |
| --- | --- |
| Client: | XTEK Limited |
| Solution/s: | web |
| Sector/s: | education & training, manufacturing, safety & security, |
| Region/s: | Americas, Asia/Pacific, EMEA |
| Language/s: | English |
| Scope: | information architecture, card sorting, wireframes, web interface design |
| Features | client meetings in Canberra, Sydney and via screen-sharing teleconferencing |
From Our Clients
.. accurately interpreted the project brief and the outcome was a piece of cost effective quality work.
.. organised, meticulously detailed and yet flexible - always serving client needs to the highest standards. From a client perspective, you can expect high quality, timely completion and minimal fuss.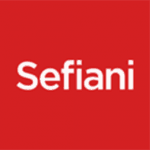 We are delighted with our new website and early feedback from clients and associates is very positive.
The overall impression is that it is a very professional, informative website and conveys the feeling that Sefiani is a quality organisation with skilled, friendly staff.
Thank you for all your help and patience in working with us for this successful outcome.
I am very happy with my new website from Digital Tsunami.
Not only did they design it, they also created my logo, and gave me valuable advice and professional feedback.
Through Digital Tsunami, my website now looks professional, easy to navigate and (through my customised CMS), easy to update.
Since 2003, Digital Tsunami has collaborated with Personal Broadband Australia to deliver many online solutions, including the latest www.pba.com.au site.
Central to the development process is Digital Tsunami's thorough understanding of the project needs, clear and constant communication, and creative, innovative and meticulous approach to delivering solutions.
The results are clean, intuitive, refined and cohesive, with rapidly loading pages and extremely high usability.
The benefit to PBA of this long-term relationship has been the highly effective way in which Digital Tsunami has implemented and enhanced my vision on every project.