Overview
XTEK Limited is a leading integrated solutions provider for military, law enforcement, government agencies and commercial clients.
An Australian listed company (ASX:XTE), XTEK offers an extensive product range including: Unmanned Aircraft Vehicle (UAV); robotic Improvised Explosive Device Disposal and Explosive Ordnance Disposal (IEDD/EOD) detection and disablement solutions; high risk response tactical solutions; forensics solutions; training; R&D; and sporting hunter weapons, ammunition and accessories.
The methodology for developing a scalable solution for XTEK, commenced with a Website Requirements Specification which included: determining the overall website strategic objectives; comparative market research and benchmarking; concept development; development of website structural recommendations; development of a comprehensive web strategy (with associated documentation); information architecture and site mapping documentation; wireframe development; Usability testing for initial wireframes with documented findings; initial SEO development; research and SEO strategy; and metrics and site analytics configuration.
These processes were all completed before a design was commenced. The screenshots indicate the value of the process in delivering an effective solution. The website product section is populated directly into the SilverStripe CMS from a CSV file generated by the client's online commercial system.
Details
| | |
| --- | --- |
| Client: | XTEK Limited |
| Solution/s: | web |
| Sector/s: | education & training, manufacturing, safety & security, |
| Region/s: | Americas, Asia/Pacific, EMEA |
| Language/s: | English |
| Scope: | information architecture, card sorting, wireframes, web interface design |
| Features | client meetings in Canberra, Sydney and via screen-sharing teleconferencing |
From Our Clients
It is clear from the enthusiasm and professionalism shown, that Digital Tsunami views each client as a long term partner contributing ideas above and beyond the development of the site and we look forward to involving them in future marketing initiatives.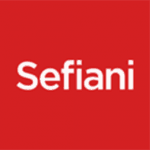 Digital Tsunami has supported us for many years now, and we continue to be impressed by the standard of service and advice. We not only get quality web design and implementation, but also honest feedback and suggestions which are crucial to the final product.
Digital Tsunami is able to discuss ideas with us and then develop them into a practical solution online, and this 'team' effort ensures the results are of the highest quality.
When our website is the first thing people look to when making an assessment on our company, I'm pleased to know that we have Andrew and his team behind us.
Digital Tsunami's work for Leighton International has been of an extremely high quality, highly responsive and flexible in approach. Andrew and his team worked with us to understand our needs and find the most appropriate solutions.
Once again, thanks for your promptness and partnership.
The current challenge of my job at Abbott is one of the greatest I've faced in 25 years of IT career. It's reassuring to know I can count on people like you when things go wrong.
Central to the development process is Digital Tsunami's thorough understanding of the project needs, clear and constant communication, and creative, innovative and meticulous approach to delivering solutions.