Overview
XTEK Limited is a leading integrated solutions provider for military, law enforcement, government agencies and commercial clients.
An Australian listed company (ASX:XTE), XTEK offers an extensive product range including: Unmanned Aircraft Vehicle (UAV); robotic Improvised Explosive Device Disposal and Explosive Ordnance Disposal (IEDD/EOD) detection and disablement solutions; high risk response tactical solutions; forensics solutions; training; R&D; and sporting hunter weapons, ammunition and accessories.
The methodology for developing a scalable solution for XTEK, commenced with a Website Requirements Specification which included: determining the overall website strategic objectives; comparative market research and benchmarking; concept development; development of website structural recommendations; development of a comprehensive web strategy (with associated documentation); information architecture and site mapping documentation; wireframe development; Usability testing for initial wireframes with documented findings; initial SEO development; research and SEO strategy; and metrics and site analytics configuration.
These processes were all completed before a design was commenced. The screenshots indicate the value of the process in delivering an effective solution. The website product section is populated directly into the SilverStripe CMS from a CSV file generated by the client's online commercial system.
Details
| | |
| --- | --- |
| Client: | XTEK Limited |
| Solution/s: | web |
| Sector/s: | education & training, manufacturing, safety & security, |
| Region/s: | Americas, Asia/Pacific, EMEA |
| Language/s: | English |
| Scope: | information architecture, card sorting, wireframes, web interface design |
| Features | client meetings in Canberra, Sydney and via screen-sharing teleconferencing |
From Our Clients
(We) took a fairly substantial audit of .. sophisticated sites both technically and creatively .. Out of six prominent designers, Digital Tsunami stood out.
The quality of the images, the sophisticated management of text .. together with smooth animations makes (our) website of very high calibre.
I would personally rate this site in the top 2 percent of world wide web sites today.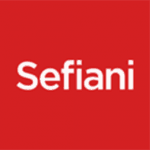 Digital Tsunami has supported us for many years now, and we continue to be impressed by the standard of service and advice. We not only get quality web design and implementation, but also honest feedback and suggestions which are crucial to the final product.
Digital Tsunami is able to discuss ideas with us and then develop them into a practical solution online, and this 'team' effort ensures the results are of the highest quality.
When our website is the first thing people look to when making an assessment on our company, I'm pleased to know that we have Andrew and his team behind us.
We are all very happy with the new website and believe it captures the essence of the Group One brand.
Andrew and colleagues were able to assist at every step of the website production process, providing a sleek layout with high quality images. We would like to thank the Digital Tsunami team for an excellent job.
You are a true professional Andrew, and your team was very impressive.
The results will be seen around the globe shortly as we embark on our new advertising campaign. I do greatly appreciate the extra lengths you went to under difficult circumstances, to help us achieve our goal.
For providing a reliable, fast, and well maintained hosting service for business websites, I recommend Andrew and his company Digital Tsunami. The technical support given has been above and beyond, their hosting the fastest I have experienced, and is very well maintained with no issues.
Andrew certainly bends over backwards for his new and current clients, and I can tell he genuinely cares about providing nothing short of an outstanding service.