Overview
XTEK Limited is a leading integrated solutions provider for military, law enforcement, government agencies and commercial clients.
An Australian listed company (ASX:XTE), XTEK offers an extensive product range including: Unmanned Aircraft Vehicle (UAV); robotic Improvised Explosive Device Disposal and Explosive Ordnance Disposal (IEDD/EOD) detection and disablement solutions; high risk response tactical solutions; forensics solutions; training; R&D; and sporting hunter weapons, ammunition and accessories.
The website is well-segmented with a contemporary style, sliding image panels, section welcome pages, extensive product range, ubiquitous secure contact form and user login, integrated videos, and SEO footer links throughout. Built on the SilverStripe CMS, the site offers extremely high usability via comprehensive multi-point navigation.
Prior to the design phase, a comprehensive Website Requirements Specification process was conducted.
Details
| | |
| --- | --- |
| Client: | XTEK Limited |
| Solution/s: | web |
| Sector/s: | education & training, manufacturing, safety & security, |
| Region/s: | Americas, Asia/Pacific, EMEA |
| Language/s: | English |
| Scope: | consulting, website design, web development |
| Features | embedded video, shadowbox photo galleries, secure staff login, footer links, SilverStripe CMS |
From Our Clients
In taking the time to understand our business, industry and vision, Digital Tsunami created a site which strongly reflects our leadership position in the international market and our strategic direction.
Digital Tsunami's expertise in visual design, information architecture, innovative communication and evocative business writing, resulted in an extremely effective website which will contribute to our continuing expansion across the globe.
I am very happy with my new website from Digital Tsunami.
Not only did they design it, they also created my logo, and gave me valuable advice and professional feedback.
Through Digital Tsunami, my website now looks professional, easy to navigate and (through my customised CMS), easy to update.
We are all very happy with the new website and believe it captures the essence of the Group One brand.
Andrew and colleagues were able to assist at every step of the website production process, providing a sleek layout with high quality images. We would like to thank the Digital Tsunami team for an excellent job.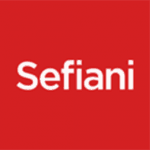 We continue to be impressed by the standard of service and advice. We not only get quality web design and implementation, but also honest feedback and suggestions which are crucial to the final product.
We have been fortunate to work with Andrew and his creative team from the inception of our business. The design and execution of our site has been fundamental in winning over clients and establishing our footprint in a very crowded space. We also place great value on their input into our business process.