Lachlan Riverine Working Group responsive site
Close
Overview
The Lachlan Riverine Working Group (LRWG) acts in an advisory capacity to manage environmental water in the Lachlan valley, assisting with the implementation of the Lachlan Environmental Watering Management Plan (LEWMP) and Lachlan Annual Environmental Water Plan, to release volumes of water into rivers, creeks and wetlands, thereby benefitting the environment, birds, fish, frogs and humans who live in the catchment area.
Membership of the LRWG is comprised of representatives of the Lachlan Catchment Management Authority, which provides administrative support and inter-agency liaison, the NSW Office of Environment and Heritage, the NSW Office of Water, Department of Primary Industries (Fisheries), State Water Corporation, and Aboriginal, community (including consumptive water users) and landholder representatives. To remain independent, the Commonwealth Environmental Water Holder, as part of the Department of Sustainability, Environment, Water, Population and Communities, has an observer role.
The LRWG has received recognition for its work, as both a finalist in the national Banksia Environmental Awards 2012 and recipient of The NSW Green Globe Award 2012.
Digital Tsunami developed a sophisticated, responsive and technically advanced web presence for the organisation, implementing an interface by Sydney design house, Fresco Creative.
The new site features interactive Google maps overlaid with location markers for: catchment areas, rivers and creeks, weirs and dams, fishways; nationally and regionally significant wetlands; as well as past and current watering events. These maps enable the plotting of water courses and the setting of irregular catchment areas, to dynamically demonstrate the impact of the water releases upon both farming land and the environment.
Dynamic 'accordion' panels are utilised for many pages, including the glossary and publications; sortable tabs enable segmentation of FAQ, news items and videos; on larger screens a full-screen vectored background graphic in visible; reverse chronological order is applied to the newsletter archive; and all text, images, documents and videos are managed by a hierarchically structured, sophisticated and easy-to-use WordPress content management system (CMS).
As with all new Digital Tsunami sites, it is built with responsive design so that it displays appropriately on platforms from desktops to all handheld devices.
Details
| | |
| --- | --- |
| Client: | Lachlan Riverine Working Group |
| Solution/s: | web, mobile |
| Sector/s: | education & training, energy & environment, government, resources |
| Region/s: | Asia & Pacific |
| Language/s: | English |
| Scope: | web development |
| Features | WordPress, responsive |
From Our Clients
We are very pleased with the end result. It was good to have you pushing us along for material in order that we met the agreed completion deadline - you certainly are good project managers!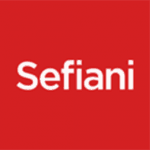 We are delighted with our new website and early feedback from clients and associates is very positive.
The overall impression is that it is a very professional, informative website and conveys the feeling that Sefiani is a quality organisation with skilled, friendly staff.
Thank you for all your help and patience in working with us for this successful outcome.
This is fantastic. Thank you. I really appreciate all the work you have done for us!
We are all very happy with the new website and believe it captures the essence of the Group One brand.
Andrew and colleagues were able to assist at every step of the website production process, providing a sleek layout with high quality images. We would like to thank the Digital Tsunami team for an excellent job.
By taking the time to understand our business, industry and vision, Digital Tsunami created a site that truly reflected our leadership position in the market and our strategic direction.
Digital Tsunami's expertise in visual design, photography, website navigation and business writing, resulted in an extremely effective website.
The project was expertly managed from end to end which resulted in a fast and efficient process.