Fairmont hotel datasheet copywriting
Close
Overview
Fairmont Hotels & Resorts is a chain of luxury hotels operating 75 properties in 24 countries, including The Plaza in New York, The Savoy in London and the Fairmont Peace Hotel in Shanghai.
The Fairmont Nanjing hotel occupies the upper floors of the ultra-contemporary Jin Ao Tower, with a facade resembling an immense Chinese lantern.
An English language brochure was produced for the property. Designed by Yaean Design, Shanghai, refinement of the English text and compliance with the Fairmont writing style guide was required.
Digital Tsunami was commissioned to provide copywriting and editing of the text for the English language market.
Details
| | |
| --- | --- |
| Client: | Fairmont |
| Solution/s: | print |
| Sector/s: | Hospitality |
| Region/s: | Asia Pacific |
| Language/s: | English |
| Scope: | copywriting |
| Features | Copywriting and text editing. Liaison with the design studio in Shanghai. |
From Our Clients
Andrew W Morse and the Digital Tsunami team are world class, creative professionals in the challenging and highly competitive business of web page design and utilisation.
He understands business, he understands marketing, he understands communication and he understands design. And most importantly, his web pages pay for themselves within weeks of going online.
Once again, thanks for your promptness and partnership.
The current challenge of my job at Abbott is one of the greatest I've faced in 25 years of IT career. It's reassuring to know I can count on people like you when things go wrong.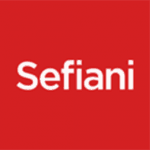 We continue to be impressed by the standard of service and advice. We not only get quality web design and implementation, but also honest feedback and suggestions which are crucial to the final product.
Digital Tsunami is awesome.
Knowledge far beyond my expectations, led to the site being beautifully creative with simplicity, which is just perfect for a young female artist.
Andrew's patience and respect was impeccable, but what I loved most, was that he just knew what to do EVERY single time ... just the perfect web creator.
Thank you Digital Tsunami. Thank you Andrew
Digital Tsunami's work for Leighton International has been of an extremely high quality, highly responsive and flexible in approach. Andrew and his team worked with us to understand our needs and find the most appropriate solutions.