Overview
A dynamic Australian logistics solutions provider, Optim delivers exceptionally personalised service, and an agile approach from a team with decades of expertise. Specialising in challenging and critically time-sensitive projects, Optim has built a reputation for delivering the seemingly impossible.
Founded in 1992, Optim was in need of an identity refresh, to reflect a 21st century brand.
Subsequent to approval, Digital Tsunami, in collaboration with Sean and Dee at Design Davey, designed electronic document templates, designed and printed business cards and A5 notepads, conceived office signage, branded notepads, developed an online presence, and a design for a fully 'wrapped' prime mover.
Details
| | |
| --- | --- |
| Client: | Optim Global Logistics |
| Solution/s: | print |
| Sector/s: | logistics |
| Region/s: | Asia / Pacific, Australia, EMEA, Americas, Africa |
| Language/s: | English |
| Scope: | print |
| Features | brand development, logo development, print design, web development |
From Our Clients
Service delivery is precisely what was asked, while respecting deadlines and budget constraints. Digital Tsunami are very good value for money, particularly for quick wins without long pre-planning project phases.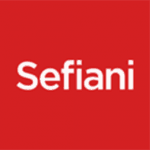 Digital Tsunami has supported us for many years now, and we continue to be impressed by the standard of service and advice. We not only get quality web design and implementation, but also honest feedback and suggestions which are crucial to the final product.
Digital Tsunami is able to discuss ideas with us and then develop them into a practical solution online, and this 'team' effort ensures the results are of the highest quality.
When our website is the first thing people look to when making an assessment on our company, I'm pleased to know that we have Andrew and his team behind us.
Once again, thanks for your promptness and partnership.
The current challenge of my job at Abbott is one of the greatest I've faced in 25 years of IT career. It's reassuring to know I can count on people like you when things go wrong.
You have demonstrated patience, perseverance, attention to detail and a rare ability to perceive what was needed even when we didn't. We are delighted with the site, it performs and looks great and our enquiry rate since it superseded our previous website has already increased by 20%.
I could not be more delighted. Once again Thank You. You and your team at Digital Tsunami have been incredible.