Overview
A dynamic Australian logistics solutions provider, Optim delivers exceptionally personalised service, and an agile approach from a team with decades of expertise. Specialising in challenging and critically time-sensitive projects, Optim has built a reputation for delivering the seemingly impossible.
Founded in 1992, Optim was in need of an identity refresh, to reflect a 21st century brand.
Subsequent to approval, Digital Tsunami, in collaboration with Sean and Dee at Design Davey, designed electronic document templates, designed and printed business cards and A5 notepads, conceived office signage, branded notepads, developed an online presence, and a design for a fully 'wrapped' prime mover.
Details
| | |
| --- | --- |
| Client: | Optim Global Logistics |
| Solution/s: | print |
| Sector/s: | logistics |
| Region/s: | Asia / Pacific, Australia, EMEA, Americas, Africa |
| Language/s: | English |
| Scope: | print |
| Features | brand development, logo development, print design, web development |
From Our Clients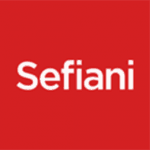 We are delighted with our new website and early feedback from clients and associates is very positive.
The overall impression is that it is a very professional, informative website and conveys the feeling that Sefiani is a quality organisation with skilled, friendly staff.
Thank you for all your help and patience in working with us for this successful outcome.
I could not be more delighted. Once again Thank You. You and your team at Digital Tsunami have been incredible.
With a brief timeline to ensure we had a web presence and launch coinciding with our 10 year anniversary, Digital Tsunami delivered. On time. On budget. Great Effort!
I would like to thank you for your tremendous contribution to Foodbank over the years.
The organisation certainly wouldn't be where we are today without your support!
Thanks to you and the Taishan production crew. Andy and the rest of the team were outstanding. Their professionalism was evident the entire time and they seemed to build a nice relationship with the factory employees, which led to a real spirit of cooperation. My sincere thanks for a job extremely well done.