Overview
A dynamic Australian logistics solutions provider, Optim delivers exceptionally personalised service, and an agile approach from a team with decades of expertise. Specialising in challenging and critically time-sensitive projects, Optim has built a reputation for delivering the seemingly impossible.
Founded in 1992, Optim was in need of an identity refresh, to reflect a 21st century brand.
Subsequent to approval, Digital Tsunami, in collaboration with Sean and Dee at Design Davey, designed electronic document templates, designed and printed business cards and A5 notepads, conceived office signage, branded notepads, developed an online presence, and a design for a fully 'wrapped' prime mover.
Details
| | |
| --- | --- |
| Client: | Optim Global Logistics |
| Solution/s: | print |
| Sector/s: | logistics |
| Region/s: | Asia / Pacific, Australia, EMEA, Americas, Africa |
| Language/s: | English |
| Scope: | print |
| Features | brand development, logo development, print design, web development |
From Our Clients
Service delivery is precisely what was asked, while respecting deadlines and budget constraints. Digital Tsunami are very good value for money, particularly for quick wins without long pre-planning project phases.
You did excellent work with the site.
Digital Tsunami is awesome.
Knowledge far beyond my expectations, led to the site being beautifully creative with simplicity, which is just perfect for a young female artist.
Andrew's patience and respect was impeccable, but what I loved most, was that he just knew what to do EVERY single time ... just the perfect web creator.
Thank you Digital Tsunami. Thank you Andrew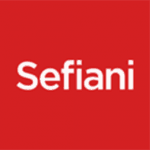 We are delighted with our new website and early feedback from clients and associates is very positive.
The overall impression is that it is a very professional, informative website and conveys the feeling that Sefiani is a quality organisation with skilled, friendly staff.
Thank you for all your help and patience in working with us for this successful outcome.
Our take-away menu advertised TamarindThai.com.au, even though the site didn't exist.
Digital Tsunami offered great ideas and design to set up a professional website that matches our name, ideas and style of the restaurant.
Andrew is very knowledgeable IT professional and he never hesitated to see and consult us in the restaurant.