Overview
A dynamic Australian logistics solutions provider, Optim delivers exceptionally personalised service, and an agile approach from a team with decades of expertise. Specialising in challenging and critically time-sensitive projects, Optim has built a reputation for delivering the seemingly impossible.
Founded in 1992, Optim was in need of an identity refresh, to reflect a 21st century brand.
Subsequent to approval, Digital Tsunami, in collaboration with Sean and Dee at Design Davey, designed electronic document templates, designed and printed business cards and A5 notepads, conceived office signage, branded notepads, developed an online presence, and a design for a fully 'wrapped' prime mover.
Details
| | |
| --- | --- |
| Client: | Optim Global Logistics |
| Solution/s: | print |
| Sector/s: | logistics |
| Region/s: | Asia / Pacific, Australia, EMEA, Americas, Africa |
| Language/s: | English |
| Scope: | print |
| Features | brand development, logo development, print design, web development |
From Our Clients
You did excellent work with the site.
Andrew W Morse and the Digital Tsunami team are world class, creative professionals in the challenging and highly competitive business of web page design and utilisation.
He understands business, he understands marketing, he understands communication and he understands design. And most importantly, his web pages pay for themselves within weeks of going online.
We were very happy with the development process and the outcome. The objectives have all been achieved, in terms of usability and ease of use in updating the site. You definitely nailed both of these.
Service delivery is precisely what was asked, while respecting deadlines and budget constraints. Digital Tsunami are very good value for money, particularly for quick wins without long pre-planning project phases.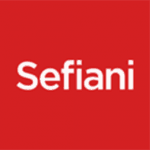 Digital Tsunami has supported us for many years now, and we continue to be impressed by the standard of service and advice. We not only get quality web design and implementation, but also honest feedback and suggestions which are crucial to the final product.
Digital Tsunami is able to discuss ideas with us and then develop them into a practical solution online, and this 'team' effort ensures the results are of the highest quality.
When our website is the first thing people look to when making an assessment on our company, I'm pleased to know that we have Andrew and his team behind us.