Acrylic product photography
Close
Overview
For an online Australian brand, distributing industrial-grade plastics, Digital Tsunami shot photography of a vast number of acrylic and polycarbonate products including; Lexan®, Perspex® and Teflon®.
To ensure consistent images for colour and thickness variations across the extensive range, the individual samples and range shots were photographed 'in limbo' (on a seamless white background). Shooting in a studio environment enabled control of lighting and background, to highlight translucency, thickness and surface characteristics.
In addition, featured products were photographed with an extremely narrow depth of field to create semi-abstract textural backgrounds. These complied to an aesthetic which is both glamorous and intensely product-centric.
An integral part of working with any client or product is researching the subject matter. Professionals who love what they do, derive a great deal of pleasure from learning highly specific technical and operational minutiae in order to better understand the client and the target audience's considerations. An example:
Ultra-high-molecular-weight polyethylene (UHMWPE) transfers load more effectively to the polymer backbone by strengthening intermolecular interactions. With the highest impact strength of any thermoplastic, UHMWPE is self-lubricating, possesses both a very low coefficient of friction and an abrasion resistance 15 times higher than carbon steel. Combined, these characteristics make it a perfect material to cope with impact and friction-generated heat as buffers on production lines, necessitating far less frequent replacement compared to any other material.
Understanding this allowed us to accept UHMWPE surface scuffing as reflective of its nature, rather than a blemish, and feature it artistically.
Digital Tsunami also collaborated with the client to develop the brand name, brandline and identity.
Details
| | |
| --- | --- |
| Client: | confidential |
| Solution/s: | photography |
| Sector/s: | retail |
| Region/s: | Asia & Pacific |
| Language/s: | English |
| Scope: | studio product photography |
| Features | individual product and product range shots |
From Our Clients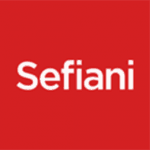 We continue to be impressed by the standard of service and advice. We not only get quality web design and implementation, but also honest feedback and suggestions which are crucial to the final product.
.. exceptional service and experience across all elements of web development from interactive strategy and marketing through to interface design and project management.
For providing a reliable, fast, and well maintained hosting service for business websites, I recommend Andrew and his company Digital Tsunami. The technical support given has been above and beyond, their hosting the fastest I have experienced, and is very well maintained with no issues.
Andrew certainly bends over backwards for his new and current clients, and I can tell he genuinely cares about providing nothing short of an outstanding service.
We have been a client of Digital Tsunami now for a number of years.
As an ASX listed company, we seek reliability with our suppliers. Digital Tsunami have proven they are reliable and trustworthy.
We host multiple websites and services through them, and use them for technical and creative work.
There has never been an issue, they are always on top of all technical details, and simply provide the best possible solution around a given budget, and get things right first time. Clearly they have excellent quality controls and that shows in their services.
In taking the time to understand our business, industry and vision, Digital Tsunami created a site which strongly reflects our leadership position in the international market and our strategic direction.
Digital Tsunami's expertise in visual design, information architecture, innovative communication and evocative business writing, resulted in an extremely effective website which will contribute to our continuing expansion across the globe.