Overview
M&O is a provider of technical and safety training and services for the mining, resources, and offshore oil and gas sector on locations across the globe.
Digital Tsunami was engaged to develop a software solution and deliver a web presence for client access. During the development period, a refinement of the brand identity was considered.
The development process began with a lightning bolt of creative inspiration. Literally sketching on a paper napkin, the concept was formed in just seconds, (although 20 years of creatively connected neurons made the inspiration possible)!
The concept began with the initials M and O (derived from the company's original name, Marine and Offshore). The "O" could obviously form a globe, but a much more subtle approach was apparent. By converting the "M" into a series of small triangles, they represented both the energy of a gas flare and visually extrapolated to infer a massive globe on a blue square of ocean.
The identity was devised to enable the brand to stand comfortably amongst the globally recognised petroleum brands which are its clients.
Digital Tsunami also developed software and a web interface for this client.
Details
| | |
| --- | --- |
| Client: | M&O Group |
| Solution/s: | branding |
| Sector/s: | education & training, energy & environment, human resources, resources, safety & security |
| Region/s: | Americas, Asia & Pacific, EMEA |
| Language/s: | English |
| Scope: | identity development |
| Features | liasing with client in Macae Brazil, Luanda Angola and Perth Australia |
From Our Clients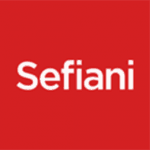 Digital Tsunami has supported us for many years now, and we continue to be impressed by the standard of service and advice. We not only get quality web design and implementation, but also honest feedback and suggestions which are crucial to the final product.
Digital Tsunami is able to discuss ideas with us and then develop them into a practical solution online, and this 'team' effort ensures the results are of the highest quality.
When our website is the first thing people look to when making an assessment on our company, I'm pleased to know that we have Andrew and his team behind us.
Andrew was able to create an entirely new website in a short period of time and to budget. He and his team worked very well with both our Marketing and IT team.
Your team has been great to work with. Tamara is very quick to catch on to things and Amir's code and CSS has impressed David due to its' simplicity and elegance.
Andrew and his team have supported Foodbank by providing web services for more than a decade.
In fact, they have just undertaken the first complete redevelopment of the original Foodbank website they built for us, and have been maintaining so ably since.
Andrew is creative and passionate and helps us to keep up, constantly looking for new ways to add value and improve our online communications channels.
.. very knowledgeable, creative and patient while also pushing me to work through the many decisions such a project involves.